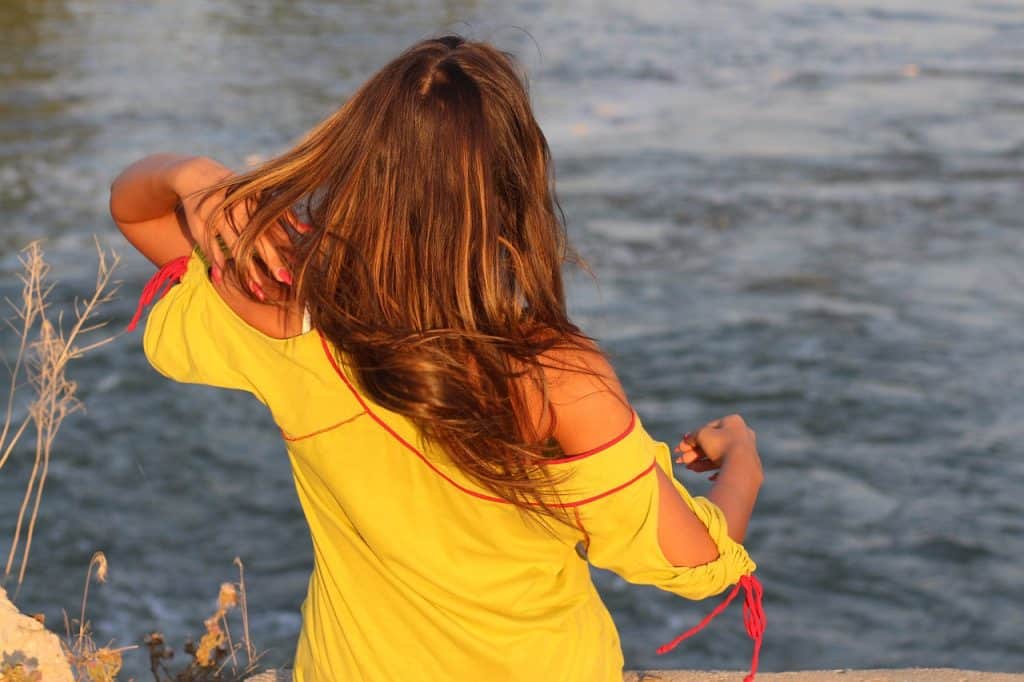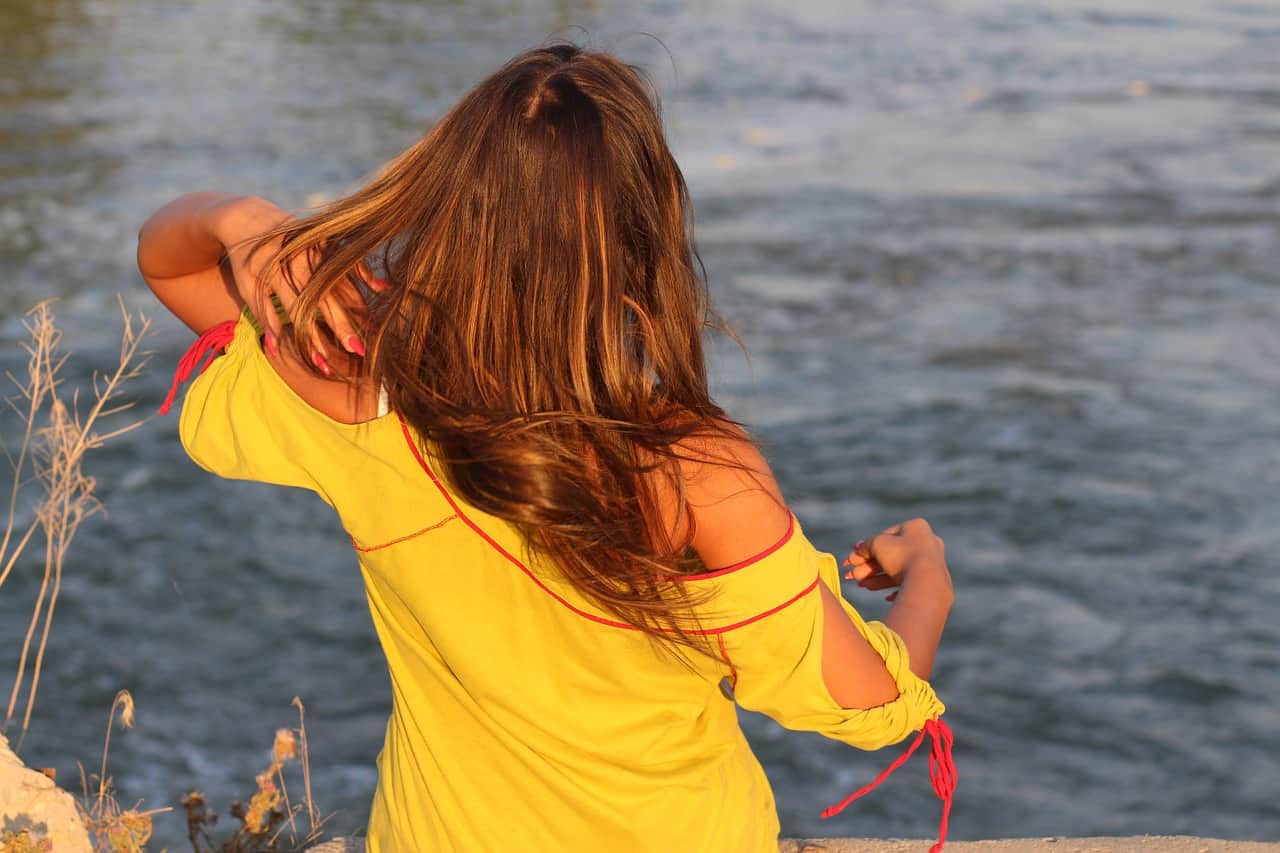 It's no secret that most people would love to have a beautiful, tan body all year round. However, spending days baking in the sun isn't the safest, best, or smartest way to achieve perfectly-tanned skin. The harmful UV rays from sun exposure and tanning beds can increase the risk of skin cancer. Luckily, there is an easier, convenient, and safe way of tanning your body without exposing yourself to UV radiation. This is through the use of a spray tan machine. With this equipment, you can achieve an even tan skin all year round. Spray tan machines also provide faster results as compared to lying in the sun for days on end, or on the tanning bed every day.
Whether you need spray tan equipment for personal or business use, the first step to achieving the best results is choosing a quality machine for the task. Read on for a detailed guide on what to look for in the best spray tan machine, reviews on some of the best equipment on the market, and tips on how to choose the best spray tan accessories.
Selecting a Spray Tan Machine  
With numerous spray tan machine brands, models, and designs with varying capabilities on the market today, making the ideal choice can be a daunting task. However, if you know what to look for, it will be easy to narrow down your choices to a few items. Here are the essential things to consider when selecting the ideal spray tan machine for your needs.
The amount of spray that the machine can hold is a critical factor to consider. Having one that can spray the entire body or apply multiple tans without refilling is efficient and time-saving. In this case, go for equipment that holds two or more ounces of liquid. If you are buying it for your salon, this is a great rule as it will provide an easier way of figuring out the cost of tanning solution per client.
There's need to pay attention to a machine's features and settings that will enhance its efficiency so that you can be able to make the best use of it. Look for a spray tan machine with speed setting, possibly three. These include high, medium, and low that makes it easy to regulate the equipment and reduce spray wastage.
The spray machine should also have an automatic shut-off feature that will prevent overheating. You may also want one with a heat function which facilitates fast drying of the spray. The heat can also enhance the spraying experience during cold months. Also, look for a machine with an adjustable nozzle as some parts of the body may require a wider stream of spray than others.
The size and portability of a spray tan machine are important factors to consider when shopping. If you are renting a salon space, you can have a stand-up tanning booth. You can also have various types to give your clients a wider variety. For home use or a mobile tanning business, you should go for a lightweight and portable spray tan machine which can be easily used with portable pop up tents. Assess your mobility needs and choose a spray tan machine that will meet them more efficiently.
It is critical to determine how loud a spray tan machine is before purchase. This is usually measured in decibels (Db). If you are working at home or in a spa environment, it is worth investing in a machine with quiet operations. If you are spraying 30 clients a day with a loud sprayer, this can cause hearing problems in the future. Test the loudness of the machine before purchase and determine whether the noise generated is bearable. If not, take the right measures to correct it.
Spray Tan Gun Configuration
Most spray tan machine kits come with a gun and several other accessories. There's a need to pay particular attention to the sprayer's design, components, and material. It should fit in your hand comfortably for easy application and should not be too heavy. Assess whether the gun gets hot during spraying, as this can cause inconveniences or force you to improvise with towels. Choose a sprayer that is easy to clean, and it should preferably have non-stick components to prevent solution build-up.
Top 5 Spray Tan Machines   
Here are some of the best spray tan machines on the market today based on customer reviews.
Maxi-Mist Lite Plus HVLP Spray Tanning System
The Maxi-Mist Lite Plus HVLP Spray Tanning system is perfect for both beginner and experienced spray tan equipment users. With a powerful 300-watt single stage turbine, this machine features a German engineered spray gun with a spray nozzle designed for vertical and horizontal spray patterns. The head is specially designed to provide maximum atomization with minimal overspray. The MaxiMist machine generates 75db of noise – it is louder than the average hair dryer but quieter than a garbage disposal or a blender.
The spray gun is lightweight, simple to use, and features a non-stick, no-clog nozzle that prevents corrosion and saves time that would be spent cleaning and unclogging it in between applications. The trigger and gun tip can be adjusted to control spray flow and pattern and will apply any solution with excellent precision. The recommended solution is two ounces per application, and the unit can support ten applications a day, making it suitable for commercial use.
The product is packaged with three professional level spray tanning solutions in light, medium, and dark shades to suit various skin types. However, the unit can be used with any brand professional solution depending on your preferences. The kit also comes with spare components such as an extra spray cup gasket, a turbine air filter, a solution pickup tube for the cup, and a spray gun nozzle gasket. It is easy to assemble for use and when replacing faulty parts.
This spray tan machine is quite affordable for the budget-conscious spray tan enthusiast, and it features a one-year warranty on the turbine. There is also a detailed manual for easy assembling, use, cleaning, and maintenance.
Black Fascination FX Spray Tanning Kit with Tanning Solution Pack and Black Tent
The black fascination FX spray tanning kit includes a tanning system with a spray gun and hose, tanning solution, and a tent with a carrying bag. Although this model is designed for professional use, it is also ideal for users who want a nice, even tan without going to the salon. With a weight of 9.5 pounds, this package has a compact and lightweight design which is perfect for mobile applications.
The spray tan machine features a high-velocity low pressure (HLVP) turbine motor that regulates air flow for flawless spray tanning. The turbine also features a sound dampening enclosure within the outer design that facilitates quiet operations. In fact, of all the spray machines, this model is one of the quietest. The air intake has washable dual filters which should be cleaned once in a while to improve the efficiency and performance of the machine.
The spray gun features a fluid control knob and an adjustable nozzle that makes it possible to have vertical and horizontal application patterns as well as a general purpose circular spray. The spray gun also comes with a graduated cup for easy fluid measurement. This cup comes with an ergonomic handle and can be safely stored in the unit's cup holder. It is large enough to hold enough fluid for multiple applications without requiring a refill.
The Black Fascination FX Spray Tanning Kit comes with three tanning solutions for different skin types. It is a suitable choice if you are looking for a quality spray tan machine at a reasonable price. However, the kit does not come with an instructional manual; therefore, you should be careful during the initial applications. However, once you understand how to use it, you can achieve excellent results with this spray tan machine.
Maxi-Mist Lite Plus Sunless Spray Tanning Kit Tent Machine HVLP Tan
The Maxi-Mist Lite Plus Spray Tanning System is super easy to use and is suitable for home or mobile applications. The spray tan machine is super easy to use, lightweight, and features a non-stick needle that prevents solution clogging and corrosion in the gun. The spray gun trigger can be adjusted to allow you control over the spray pattern. You can adjust for both horizontal and vertical applications to achieve a flawless and evenly tanned body.
The unit comes with a heavy fabric spray tanning tent, a carrying bag, machine, hose gun, and three solution cups with a professional design to enhance efficiency and flexibility while spraying. The tanning booth or tent is portable, and it features a leak proof stain-resistant floor and double stitched nylon threaded seams for additional strength. The carrying bag is designed with extra space for carrying towels and other small necessities.
The Maxi-Mist Lite Plus Sunless Spray Tanning Kit comes with three spray tanning solutions for a range of skin types. However, you can also use other kinds of professional tanning solutions with this spray tan machine. It comes with detailed instructions on how to use, assemble, clean, and maintain. Just like the Maxi-Mist Lite Plus HVLP System, this unit is relatively quiet, and you may not need ear protection during its operation.
The Turbo Tan Professional Tanning System
The Belloccio Turbo Tan Premium Spray Tan Machine with HVLP turbine is a stylish, efficient, and portable system that can be used by both professionals and beginners. The kit comes as a complete package with a spray tan machine and an accessories kit that contains everything you need for the application. The package also comes with Belloccio Simple Tan solution that's formulated to provide an even tan for various skin types. The solution contains a blend of vitamins and antioxidants that help moisturize and revitalize the skin.
This professional tanning system features a turbine air pump with a flexible and durable air hose that regulates air intake in the machine and a sturdy plastic spray gun. There are four solution cups – one attached to the sprayer and three additional ones that come with airtight lids. Part of the accessories kit is disposable items such as panty thongs and bras, hair caps, nose filter plugs, and feet pads, which are meant to enhance the tanning experience, especially for home users.
The Turbo Tan Premium Machine comes with an instructional DVD that provides clear instructions on how to use the kit and achieve the perfect tan. However, on the downside, this spray tan machine is not as quiet as the previously reviewed machines. It is advisable that you use earplugs for ear protection when operating it.
Fuji Mini Tan M Model System Spray Tan HVLP
If you are looking for a portable, affordable, and highly efficient spray tan machine for home or professional use, the Fuji Mini Tan M Model System Spray Tan is your best option. This system is a combination of the smallest yet the most powerful system on the market. It is specially designed for excellent portability without compromising on quality or performance.
The spray tan machine features an applicator with a metal body, stainless steel fluid components, and an adjustable spray knob that allows you to regulate the amount and pattern of the solution for vertical, horizontal, and circular applications. The spray gun turbine is powered by a 2-stage turbine with washable and replaceable air filters.
The turbine also comes with a safety switch to protect the machine from overheating.
The Fuji Mini Tan Machine features noise reduction covers which facilitate quieter applications as compared to most models on the market today. It has a user manual with instructions and training on spray tanning techniques and a 24-month warranty on the complete system.
Accessories for Excellent Spray Tanning
Applying the perfect spray tan requires more than just getting a quality spray tan machine and possessing excellent skills. You also need some few accessories that will promote efficiency, convenience, and enhance the spraying experience. For the best outcome, use the right spray tanning. Here are some few recommendations on the must-have accessories for quick and flawless spray tanning.
Hair caps are essential accessories for protecting your hair or that of your clients when using a spray tan machine. These Belloccio Disposable Hair Net Caps are made of non-woven breathable fabric with a cotton touch feel. These caps are convenient as they keep the hair away from the neck during spraying, and prevent streaks and uneven applications. They come in an affordable pack of 100 hair net caps which are suitable for other applications besides spray tanning. They can also be used when having facials and in salons, spas, hotels, and medical environments.
Getting spray tan solution on the soles of the feet may not be desirable for most people. Also, no one wants to track spray tan around the house after the tanning session. The JMT Beauty Disposable Tanning Feet Pads can be used on the bottom of the feet during the application. The pads have adhesive and are relatively large so that regardless of the size of the feet, they will cover the bottom efficiently and prevent the transfer of the solution to the flooring. Note that these products are so sticky to ensure proper adhesive; therefore, it is common to experience some difficulties when pulling them off after the application.
It is essential for ladies to protect the crotch area during spray tan application. These adjustable crotch disposable bikinis provide modesty and comfort during spray tan sessions. The spray tan machine is made of soft, non-woven fabric for maximum comfort. These disposable bikinis feature a latex-free elastic band that's adjustable on the front and back, and fits hips up to 54", making it suitable for ladies of different sizes. They are also wrapped individually to ensure single use.
Some people prefer to cover the entire chest area during a spray tan application. In this case, you can make use of the Belloccio disposable bras to cover up the top area during a spray tanning session. These products are made of non-woven breathable fabric which effectively keeps the spray tan solution away from the chest area. These bras have a comfortable cotton feel, and they feature adjustable tie straps to fit various sizes. They are also usable for other applications such as the spa, sauna room, hotel, or even for daily use.
It is common for people who undergo spray tanning to experience dryness and undesirable color changes around the nipple area. These unique silicone gel nipple covers protect the sensitive skin on and around the nipples from irritation, cracking, and drying during and after spray tan applications. The silicone material is useful in moisturizing and lubricating the skin. These covers remain in place even if you move. They are washable and reusable and do not cause any allergic reactions to the users.
A spray tan machine may emit vapors that are not suitable for inhalation. With the Elera spray tan disposable nose filters, you can protect yourself from inhaling these fumes during the application. They also prevent the solution from finding its way into the nostrils as you use the spray tan machine. These nose filters are suitable for all sizes, and they come in an affordable pack of 20 items.

Tips for Getting a Good Spray Tan
Here are some guidelines that will help you achieve an even and natural-looking spray tan machine that will last as long as possible and go along way meeting your needs.
Exfoliate to get rid of dry and dead skin cells before applying the spray tan for excellent results.
If you want to shave hair, thread eyebrows, or wax, do so before the spray tan session. Avoid using hair removal products immediately after applying the spray tan as this will affect the appearance.
Read the instructions on the spray tan solution before use to determine how long you should wait before taking a bath or getting wet. The period may vary from 2 to 12 hours depending on the product.
Make use of sprat tan accessories such as bikinis, bras, hair nets, and nose filters to protect the specific parts of the body during the application.
Don't have any lotion, makeup, sunscreen, or oil on your skin before the session, even if it was applied earlier in the day.
Wear loose fitting clothing until you can take a shower.
Shower before working out or sweating to protect your tan from streaks. If you have to work out, rinse the bronzer off before the exercise and take a full shower afterward.
Use a tan extender to prolong the durability of your spray tan. Alternatively, you can use a hydrating, non-scented moisturizer. Moisturizers extend the durability of a spray tan and help it to fade more evenly.
If you accidentally get the solution on your palms, follow the directions on the packaging to wash the hands. However, take care not to get other parts of the body wet.  
Investing in a quality spray tan machine is the best way of ensuring that you get a nice tan without exposure to harmful UV radiation or enduring long hours on the tanning bed using tanning lotions. These rays are harmful to the skin. Spray tanning machines also promote a smooth and even application with minimal solution wastage. Follow the tips in this guide to get the best spray machine on the market. Go through the manual and test the machine before use to avoid messing up your first application. Also, remember to observe the above tips to achieve a durable and appealing spray tan.