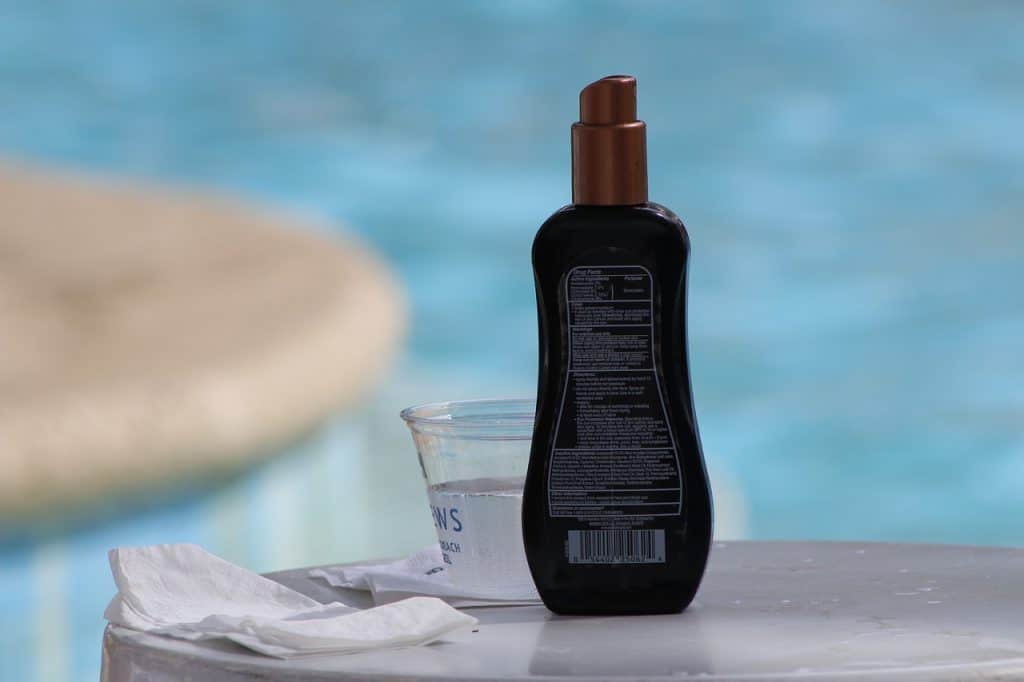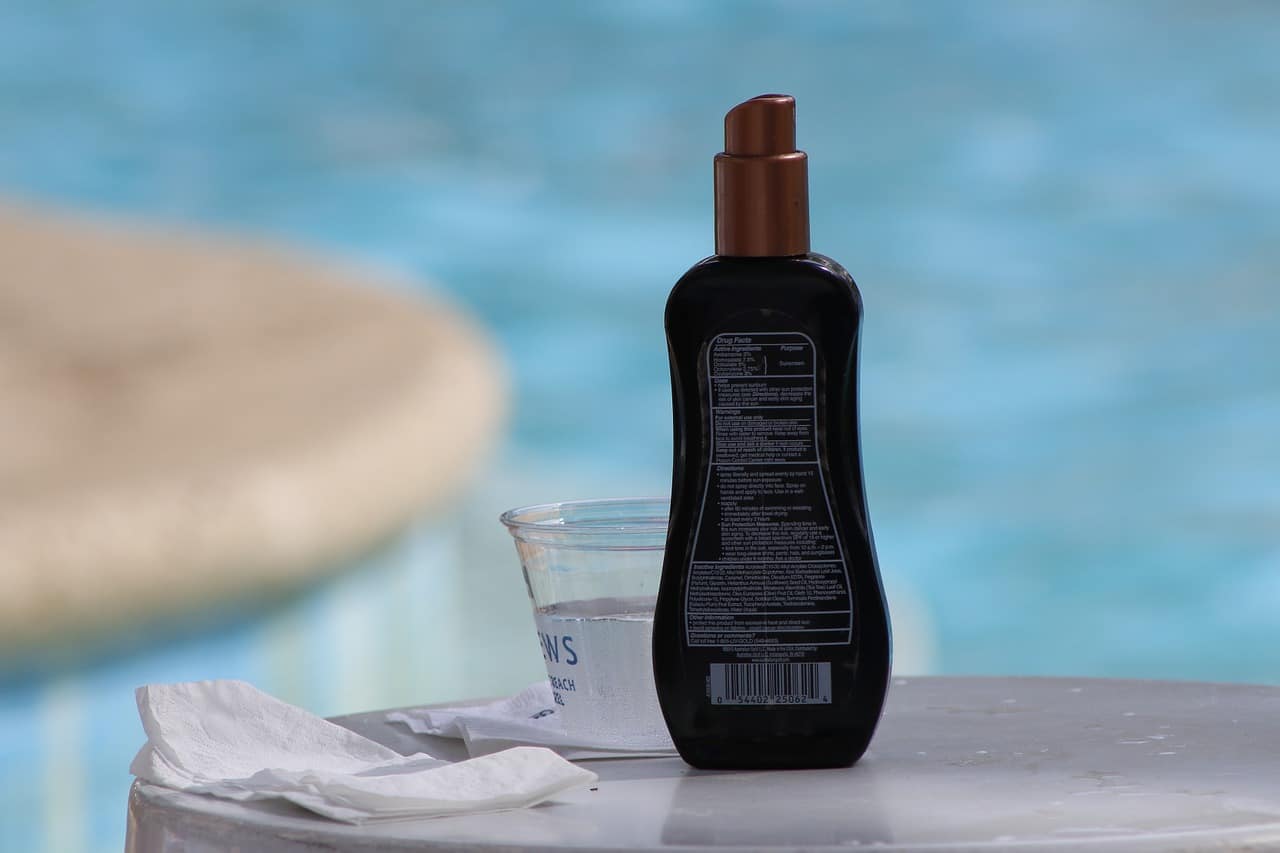 Looking for a natural-looking tan that doesn't require spending hours outside in the sun? With indoor tanning, you can achieve a great tan in much less time than you would spend outside. The best indoor tanning lotion makes this process even faster by boosting your skin's natural ability to produce color. This review will cover what to look for in the best indoor tanning lotion, as well as 12 of our own picks.
What is Indoor Tanning Lotion?
Indoor tanning lotion is designed to moisturize your skin while intensifying the effects of UV rays. The result is a faster, deeper tan. The moisture prevents dry skin and flaking, which are common side effects of indoor tanning. As an extra bonus, smooth skin means longer-lasting color.
Different types of indoor tanning lotions have different benefits. Some increase blood flow to the surface of the skin, which results in a temporarily more tanned appearance. Others keep your skin cool while you lay in the tanning bed by creating a tingling sensation. Many of the best indoor tanning lotion formulas contain bronzing agents to darken your skin and improve the tanning effect of the UV rays, but others don't.
If you want a deeper tan, look for "accelerators," which cause your melanin cells to produce pigment faster so that you can become more tan with less time.
The best indoor tanning lotion formulas usually contains silicone, which adds a much smoother texture to lotion. It prevents the acrylic on the tanning bed from becoming oily, and locks moisture into your skin.
How is it different from self-tanner or sunblock?  
It's easy to confuse sunblock, self-tanner and tanning lotion, but these three items are used for completely different purposes. Avoid mixing them up, since you could damage your skin if you use them improperly
Self-tanners are at-home products that tint the skin to achieve a tan color. They come in lotions, sprays and gels.
Sunblock or sunscreen is un-tinted. It contains ingredients that prevent the sun's UV rays from burning your skin.
Indoor tanning lotion magnifies UV rays rather than blocking them. Some are designed to be used only for tanning beds, while others can be used outdoors or indoors. Some are also tinted.
Using any of these products for the wrong purpose is a bad idea. For example, wearing sunblock in a tanning bed would completely defeat the purpose of using the bed to become tan. Wearing self-tanner in a tanning bed won't do much good either.
Additionally, it's important to wear indoor tanning lotion for tanning salons only. Wearing indoor tanning lotion outside in the sun could harm your skin — outdoor UV rays are unpredictable, and you could become severely burned. Only use tanning lotion outdoors if the product specifically says that it's safe, and make sure to use a sunscreen underneath.
Our Picks for the Best Indoor Tanning Lotion
The best indoor tanning lotion has a pleasant smell and consistency, and absorbs quickly. It should keep your skin supple and moisturized, deepen your tan, and result in a natural, non-streaky look. Based on those criteria, here are our top 12 picks for the best indoor tanning lotion.
Millennium Tanning New Solid Black Bronzer Tanning Bed Lotion
This best-selling bronzer and tanning lotion is popular with seasoned tanning salon users. It's designed to result in a much deeper, darker tan than you would normally get with a tanning bed, so you can reduce the amount of time you spend at the salon. It also keeps your skin moisturized, and with added bronzing agents it'll add a nice glow to your skin's natural tan.
This product contains plenty of silicones for a smooth feel, along with fruit extracts and oils to nourish your skin. Users say that the effects are extremely noticeable — tanning happens much more rapidly with this lotion than without it.
However, much of the magic of this lotion comes from the bronzer, so you'll need to continue regularly applying lotion in addition to tanning in a bed. Also, beware of applying messily, or your hands will turn orange. Still, many users consider this to be the best indoor tanning lotion out there.
Ed Hardy Coconut Kisses Golden Tanning Lotion
The gold-standard of many tanning bed users, Coconut Kisses has one of the best indoor tanning lotion formulas. It contains no bronzing agents yet results in a much more noticeable, darker tan. It's an accelerant, so it makes the tanning process much faster. In addition to its bronzing effect, it also contains ingredients that firm the skin and reduce the appearance of cellulite, making you look thinner and younger.
Other key ingredients in this lotion include coconut oil, cocoa butter and coconut milk, all of which intensely moisturize the skin. You won't have to walk out of the tanning salon with crisped, dry skin if you prep your skin with Coconut Kisses first. This lotion also protects your tattoos from fading.
This is the best indoor tanning lotion for those who want a bronzed look with thinning effects.
Millennium Tanning New Paint It Black Auto-darkening Dark Tan Lotion
Some of the most popular tanning lotions are made by Millennium Tanning. The Paint It Black formula features accelerants that result in a much faster tan. It also contains an abundance of silicone, so your skin feels slippery and smooth after applying.
This tanning lotion will also moisturize your skin, with various beneficial plant oils including walnut and kukui nut. With green tea extract, it offers antioxidant protection. It also contains vitamins A and E.
Users love that this product keeps them moisturized throughout their entire tanning session; you'll continue to feel smooth long after the bronzing has finished. It smells pleasant and doesn't result in an orange look. However, some users report that this lotion doesn't result in an ultra-dark tan, so it's the best indoor tanning lotion for those who are working on a base tan.
Australian Gold Dark Tanning Accelerator Lotion
For an affordable, easy-to-find indoor tanning lotion, Australian Gold is the name to look for. The Dark Tanning Accelerator contains various oils to moisturize the skin, along with accelerants to speed up the tanning process. It also has vitamins A and E to protect the sun from damage.
This lotion is ideal for those who are still working on their base tan. The bronzer has a noticeable effect, but not enough to make a huge difference for those who are already pretty tan. Your skin will look sun-kissed and glowing, and users have had good results from using it outdoors as well as in tanning beds.
For a naturally bronzed look without any orange tones, this tanning accelerator is the best indoor tanning lotion for people on a budget.
Brown Sugar Black Chocolate Coconut Cream Bronzer
This product has a lot of foods in its title, and sure enough, it'll make you smell and feel delicious. It features dark chocolate and Argan extracts along with a coconut cocktail. It contains silicone, so it goes on smoothly, but it's free of parabens and DHA.
This tanning lotion doesn't streak. Instead, the resulting color is even and smooth. You'll also turn bronze rather than orange, since it doesn't have DHA. It absorbs easily into the skin, smells nice and has noticeable results. In short, this product does exactly what it's supposed to for most users.
This lotion is great for people of any skin tone, even pale users.
Maui Babe Tanning Salon Formula
Maui Babe is well-known for outdoor tanning lotions, but this formula is specifically designed to be used in tanning beds. Maui Babe's products are made with all-natural ingredients that moisturize the skin and improve your tan. This lotion contains sunflower oil, kukui nut oil, coffee extract and vitamins A, C and E.
This product is gentle enough to be used for outdoor tanning as well as indoor. However, users say the formula is much oilier than the outdoor version, which is more of a cream consistency. It can be a bit runny for that reason, but that seems to be the trade-off for all-natural ingredients.
The results from the Maui Babe lotion are completely natural-looking, since it doesn't contain any artificial bronzing agents. The lotion smells like coffee, which is delicious — you'll feel like you're on an island.
This lotion is ideal for those who are able to naturally achieve a tan and want to achieve smoother, deeper results. This is also the hands-down best indoor tanning lotion for anyone who's looking for an all-natural indoor tanning lotion.
Devoted Creations Blonde Obsession Lotion
For a full tan without any bronzing agents, try Blonde Obsession. This lotion contains tanning accelerants only, so the resulting tan is completely your own — no artificial color added. In addition to accelerating ingredients, Blonde Obsession is full of beneficial ingredients like antioxidants, skin-firming ingredients and skin pigment correctors.
This lotion contains no DHA. You don't have to worry about looking orange or streaky after using it. It does contain silicones, which result in an ultra-smooth application. Users say this lotion smells wonderful and absorbs quickly.
We recommend this product for anyone who wants a bronzer-free indoor tanning lotion.
Devoted Creations Couture Sport Extreme Tanning Lotion
This tanning lotion actually comes in a serum formula, which applies in a thin even layer to protect and improve your skin. It contains impressive ingredients like tea tree oil, acai oil and pomegranate oil, which brighten the skin while providing antioxidant power. An additional anti-aging complex reduces the appearance of fine lines and wrinkles.
This lotion is an accelerant as well as a bronzer. It results in a much darker tan than a regular indoor session. Couture Sport is designed for men who love a bronzed look, but many women love this formula to be the best indoor tanning lotion as well.
Users appreciate that this formula is fast-absorbing and feels cool on the skin. It's also free of DHA, a common bronzing agent that can result in an orangey tan. It does have a strong smell, however.
This lotion is suitable for pale to dark skin tones.
Fiesta Sun Coconut Dream Ultra Dark Tanning Lotion
This indoor-only tanning lotion from Fiesta Sun is great for a fast, even tan that looks natural. It contains ingredients to accelerate your tan as well as bronzer. However, the bronzers in this lotion are clear, so you don't have to worry about staining your clothes or hands.
This lotion features ingredients like coconut oil, shea butter and aloe vera to moisturize and hydrate your skin. It has a pleasant but not overpowering smell that you won't mind lingering on your skin after you're done tanning. Your skin will be left feeling smooth and soft, with a long-lasting glow.
Because of the milder effect of the clear bronzers, we recommend this lotion as the best indoor tanning lotion for pale users or those who are looking for an initial tan.
SunGodZ Apollo/Artemis Bronzer Tanning Lotion
The SunGodZ tanning lotion has a few distinct qualities that users love. Firstly, it's long-lasting and water-resistant, so you don't have to worry about losing your bronze after a shower. It remains on the skin even after you get clean. Secondly, it's designed to protect your tattoos from fading, which is a common side effect of UV rays.
With Argan and coconut oil, this lotion is moisturizing in addition to bronzing. It's also an accelerant that will speed up your tanning process. It can be used either outdoors or indoors, and because it contains silicone, it goes on ultra-smooth every time.
Unlike many other bronzers and tanning lotions, this lotion doesn't result in an orange tan or streaks. Apply it evenly and tan with ease. This is the best indoor tanning lotion choice for those who want a shower-proof tan.
Just Nutritive Tanning Indoor Lotion
Just Nutritive's tanning lotion is an accelerator, so it allows you to spend less time in the tanning bed each time. Your tan will be natural-looking, yet darker and deeper than it would be without lotion. This lotion contains a variety of organic ingredients to naturally moisturize your skin, including kokum butter, avocado oil, aloe vera, and papaya extract.
Unlike many other formulas for the best indoor tanning lotion, this one is designed to be safe for use outdoors as well as indoors. You can also use it as a tan extender for a more long-lasting tan. It's the best indoor tanning lotion for people who want a versatile product that they can use in multiple ways.
This indoor tanning lotion is an accelerator only. It doesn't add much pigment to the skin. Users love that it smells like coffee and goes on smoothly, without any stickiness. It speeds up the tanning process and results in a healthy-looking glow.
Supre Smoke Black Bronzer & Tanning Lotion
Supre Smoke contains an oxygen regenerating system, which helps your skin tan more efficiently while reducing fine lines and wrinkles. In addition to improving your skin's natural ability to tan, Smoke contains a bronzing blend that will add a glow to your skin before you step foot in the tanning bed. It also features vitamins A, C and E.
Users say this lotion is strong-smelling and slightly orange-tinted, so you'll have to make sure to rub it in evenly and shower afterwards to avoid the orange color. The bronzing effect is noticeable, and when used alongside an indoor tanning bed it results in a rich, dark tan.
This strongly-pigmented formula is the best indoor tanning lotion for those who already have a strong base tan, rather than pale users looking to gain an initial tan.
Other Indoor Tanning Accessories to Try
In addition to the above best indoor tanning lotion, consider using a specialized tanning lotion for your face. Even the best indoor tanning lotion isn't formulated for the unique needs of your face, while other products are.
You can also try a tanning bed pillow or bring your own goggles for eye protection. If you're using a tanning lotion with strong bronzing agents, using an applicator with a glove will protect your hands from looking too brown and can make the whole process less messy.
Tanning salons can also recommend other indoor tanning accessories based on your skin type and color.
Tips for Indoor Tanning
For the best indoor tanning lotion experience, follow these 7 tips. They'll keep you safe, moisturized and happily tanned.
Exfoliate first. The fewer dead skin cells that are on your body before tanning, the smoother and more long-lasting your tan will be.
Start slow. If you don't routinely spend time in the sun or haven't been tan in a while, get ready to spend a few sessions in the tanning salon to achieve a base tan. This process is not one that you can speed up without damaging your skin, even with the use of the very best indoor tanning lotion. Depending on your skin tone, start with 4 to 6 minutes in your first session.
Start with a high-intensity bed. A high-intensity bed has higher UVB bulbs. It may cost more, but it will also cause your skin to darken faster than a typical tanning bed.
Protect your eyes. UV light can severely and permanently damage your eyes. It's crucial to protect your eyes from excessive UV rays, whether you're indoors or outdoors. While in the tanning bed, always wear goggles.
Use one of our choices for the best indoor tanning lotion listed above. This will result in much softer, more supple skin along with an even, dark tan in fewer sessions.
Use a tan extender rather than going back right away. This will allow you to wait the proper amount of time before heading back to the salon. Going back after 48 hours is acceptable, but more often than that isn't healthy for your skin.
After you achieve your desired tan, your work isn't done quite yet. You'll need to continue going about once a week to maintain your color. Remember to continue following the above tips for every session!