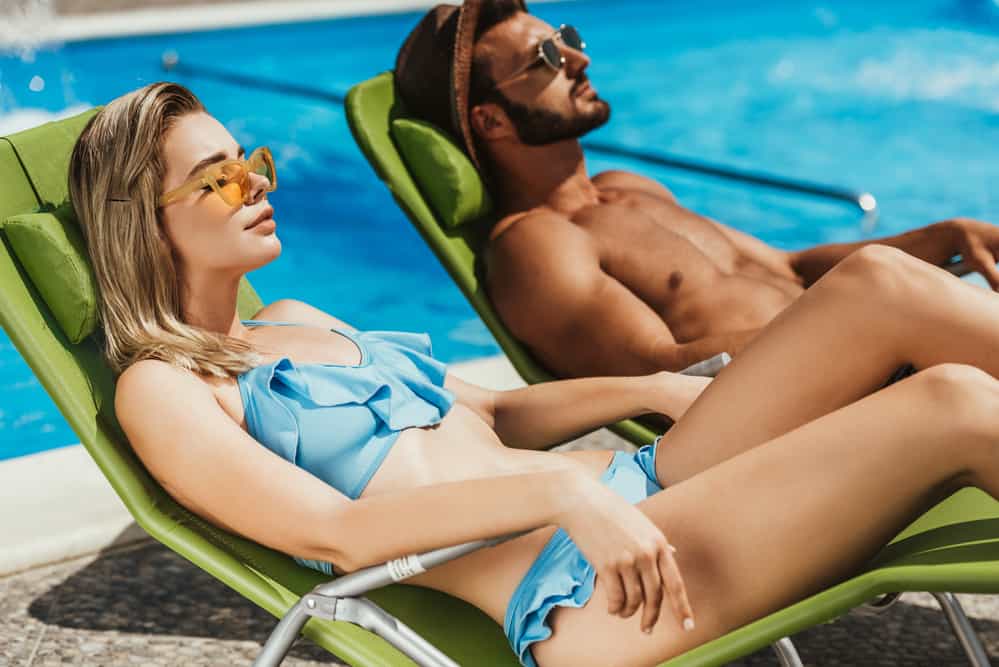 When it comes to tanning, you may be someone who enjoys lying in the sun with nothing to do, or you may be someone who gets antsy at the thought of it.
Whether you are tanning in a tanning bed or outside, it's normal to wish you had something else to do while soaking up the rays.
You can come up with different things to keep you busy so you can tan and stay entertained.
Things To Do While Tanning (20 Ideas)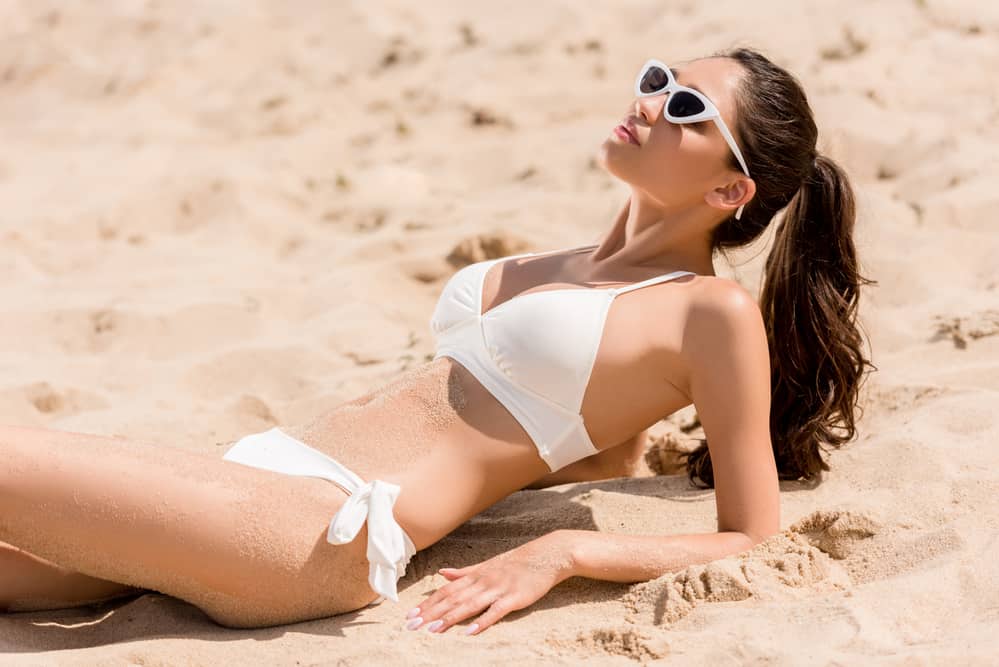 Tanning is a great way to improve the way you look and feel, and many people enjoy it.
Some people, however, don't like lying around and having nothing to do.
They may enjoy tanning but also wish they had something to keep their mind busy and distract them from the boredom that comes with sitting in the sun for long periods.
Luckily, there are many things you can do while you are tanning.
Here are 20 different options to consider.
1. Read A Book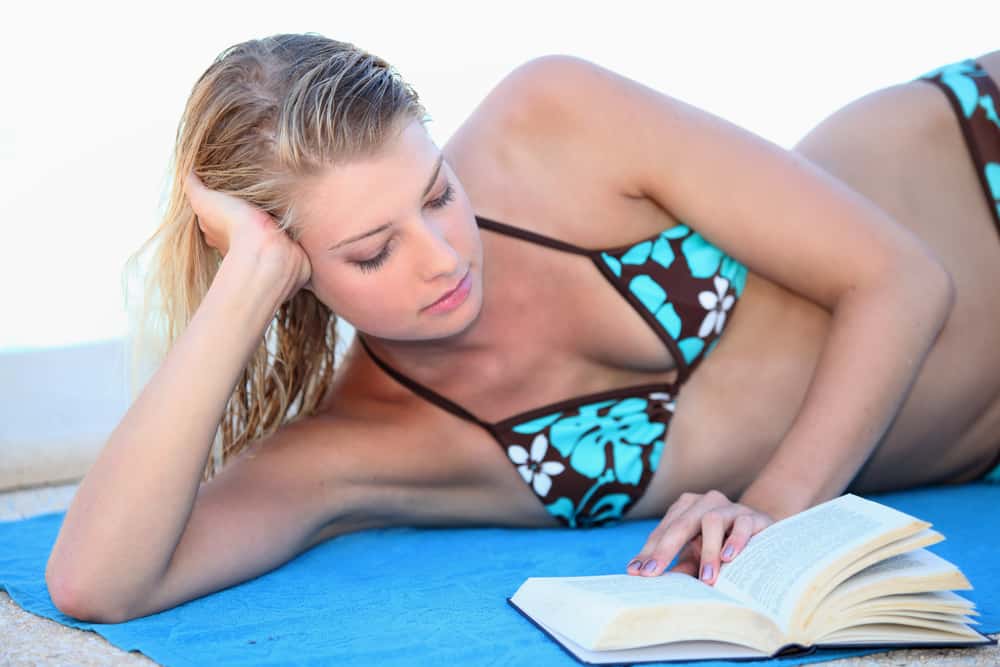 Tanning can give you a chance to catch up on your favorite book.
Most of us don't have a lot of downtime in our day, so being able to read while you tan allows you to do two things at once.
You can choose to read a traditional book, or you may even decide to download a book on your phone or another device.
You can also read magazines or even a newspaper.
This will pass the time and give your brain something to do so you don't feel bored while you are working on your tan.
2. Listen To A Podcast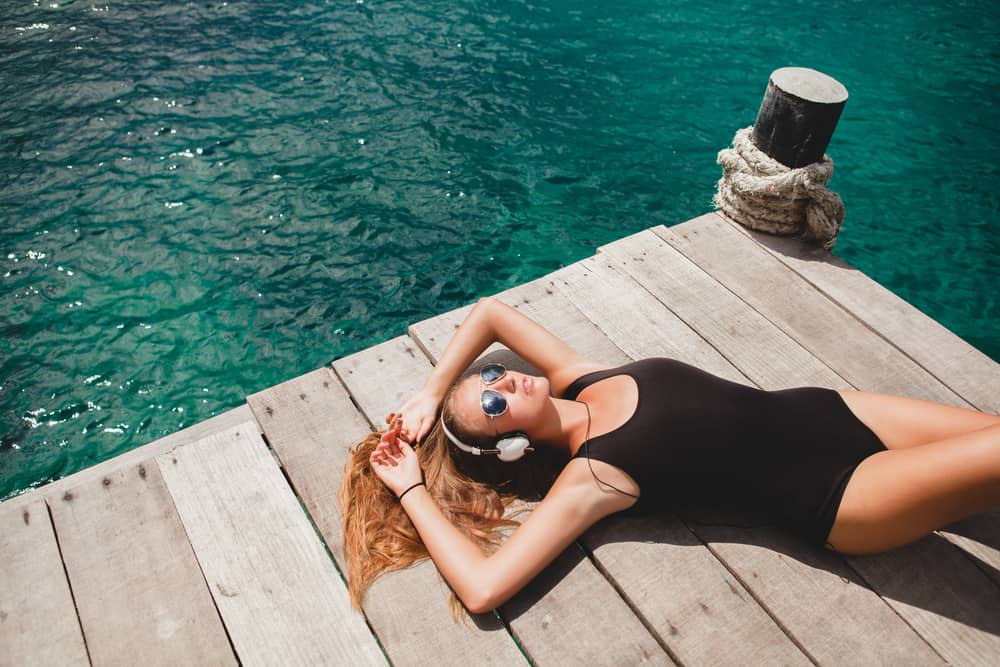 Podcasts are a great way to pass the time while doing anything, and they are perfect to listen to while tanning.
You can listen to them right from your phone or even bring a small portable speaker with you, so you can hear them even louder.
Some tanning beds even have Bluetooth connectivity and built-in speakers for your listening convenience.
You can search for different types of podcasts and even certain episodes of your favorite podcasts.
You can listen to a different episode every time you tan and have something to look forward to at each of your tanning sessions.
3. Listen To An Audiobook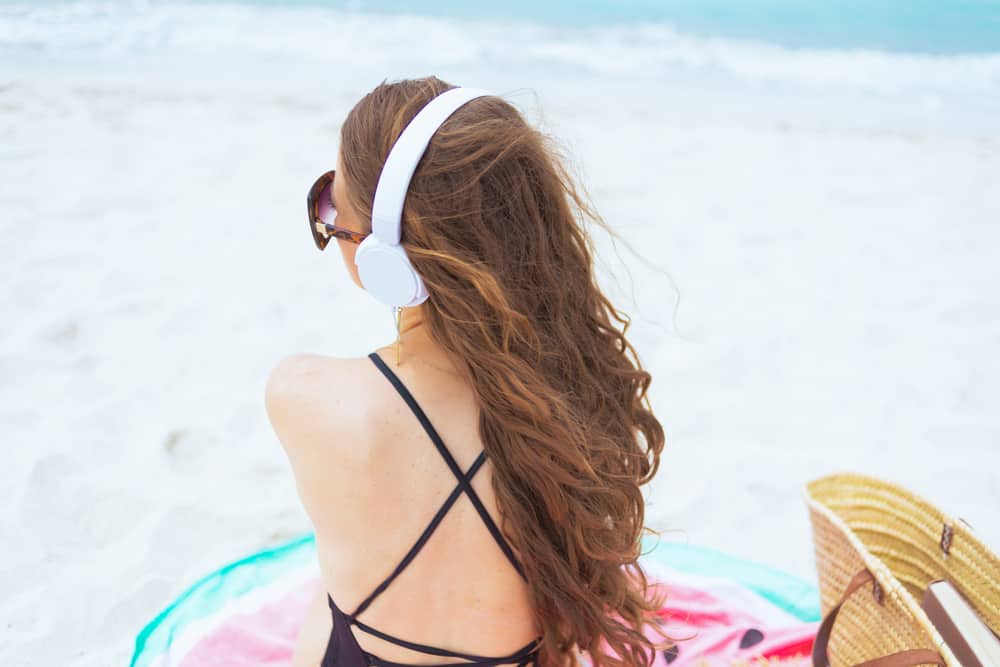 Audiobooks can be relaxing and are ideal to listen to while tanning.
You can download many audiobooks for free, or you can use streaming services to stream them live.
You can also find audiobooks about almost any topic you can imagine.
Take the time to learn about something new, or research something that has always interested you.
Use headphones or a speaker so you can hear your audiobook in its entirety.
There are numerous apps and websites where you can search for audiobooks and topics that interest you.
4. Apply A Hair Mask
Self-care is always a good thing, and while you are working on tanning your body to make it look and feel better, you can also be treating your hair.
Apply the hair mask when you start tanning and set a time to wash it out after the specified time.
This will also allow you to limit your tanning sessions so you don't spend too much time in the sun.
Once your mask is rinsed out of your hair, you can allow your hair to dry naturally in the sun while you continue to tan.
5. Listen To Music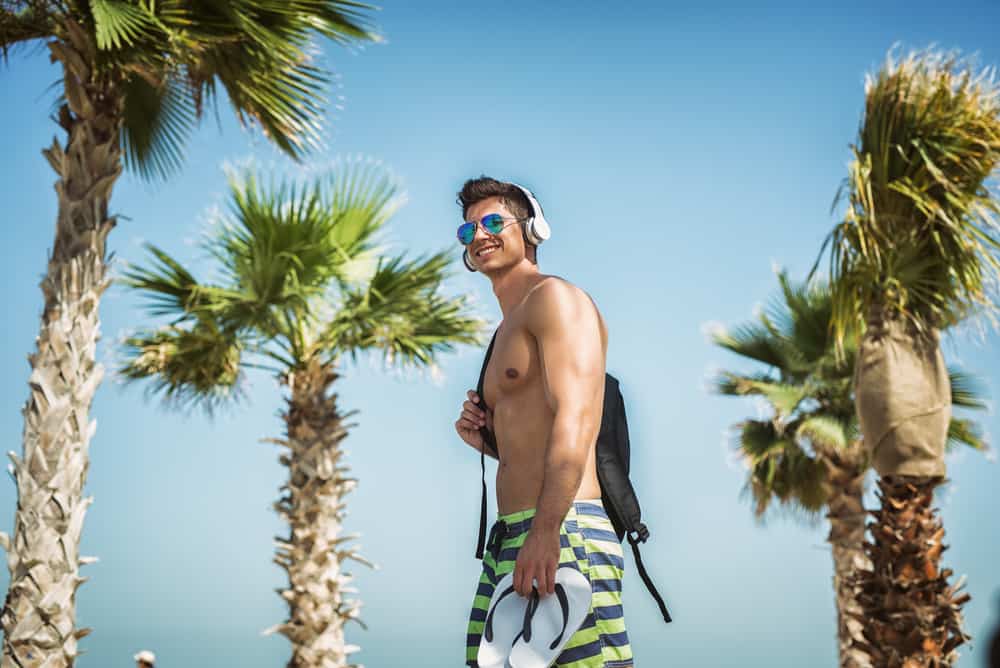 Everyone loves music, and when you are tanning, you may as well relax with your favorite tunes.
Pop in a CD or connect your phone to a speaker to listen to your favorite music louder.
You can even take a radio out tanning with you, so you can listen to all the top hits.
If you are tanning with others, you can take turns playing your favorite songs and share the bands and albums you like best with each other.
You can even take this time to discover new music and artists that you don't listen to regularly.
6. Create A Grocery List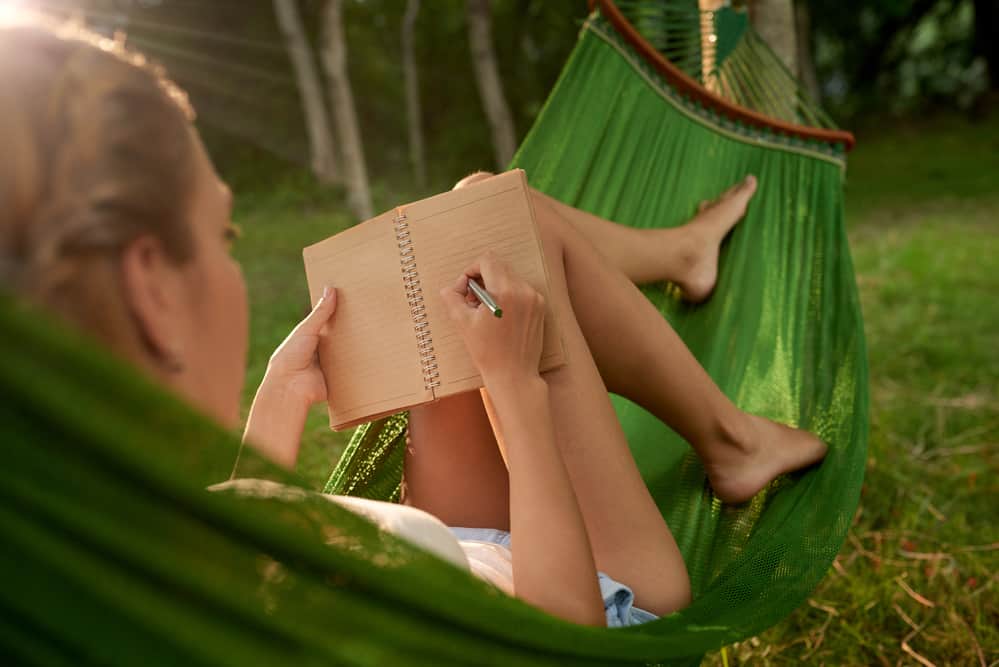 If you have to make a weekly grocery list, you may as well do it while you tan.
Take a pen and paper outside with you and start making your list.
You can also use your favorite app on your phone to make your list.
If you order your groceries online for pickup or delivery, you can even plan your order while you are tanning so your food will be ready to be picked up as soon as you are done with your tanning session.
7. Make A Phone Call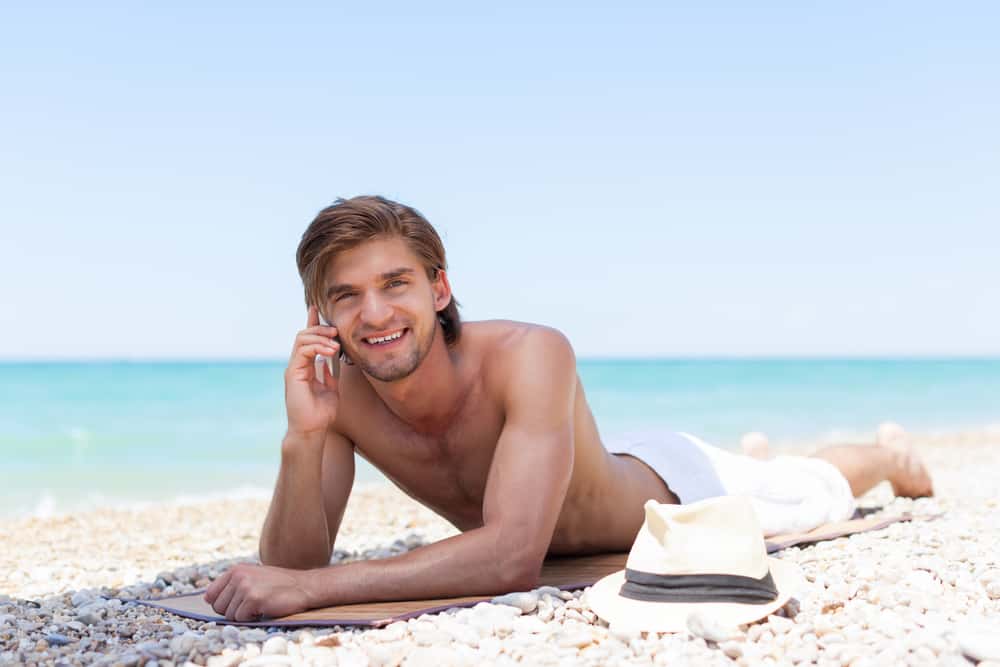 When was the last time you had a long phone conversation with a family member or friend?
Sure, you use your phone all the time, but most people get to the point quickly so they don't have to stay on the phone long.
Use your tanning time as a chance to have deep conversations with those who are close to you.
Catch up with people from your past and plan to do things in the future.
If you need to contact customer service for a product or store, you can also do this while tanning, so you won't have to waste time doing it instead of something important at a later time.
8. Meditate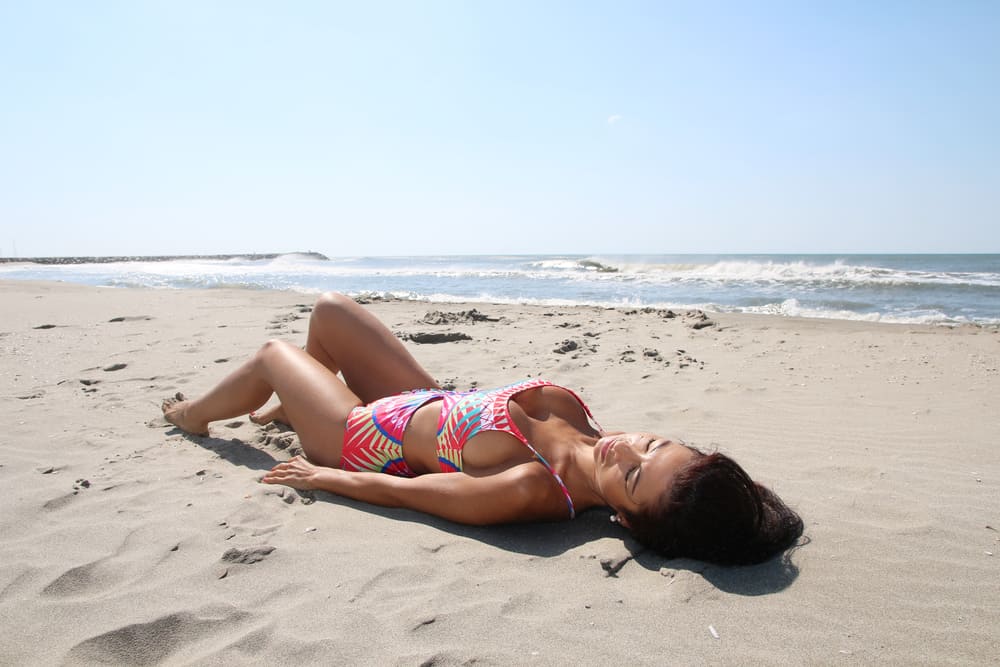 You don't have to do anything physical while tanning, but you can give your mind a workout and use the time for meditation.
Let the warmth of the sun or the glow of the lights help you relax so you can get into a meditative state.
When you are finished meditating and tanning, your body and mind will feel better and you may notice that your mood improves a lot.
You can also take this time to pray or just enjoy deep thoughts about your future.
9. Schedule Work Meetings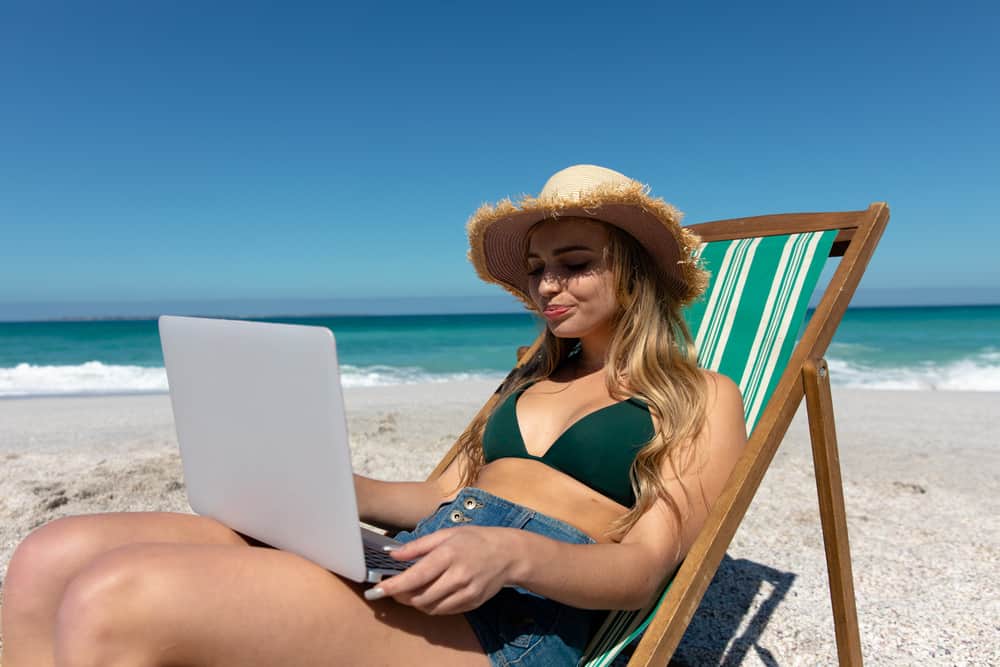 If you are responsible for scheduling work meetings or assigning tasks to employees, you can do so while you are tanning.
Go ahead and make any necessary calls or send a few emails right from your phone.
You may find that you can relax and enjoy yourself more when you know you have accomplished something while also tanning and can kick back and relax a little.
10. Clear Out Your Email Inbox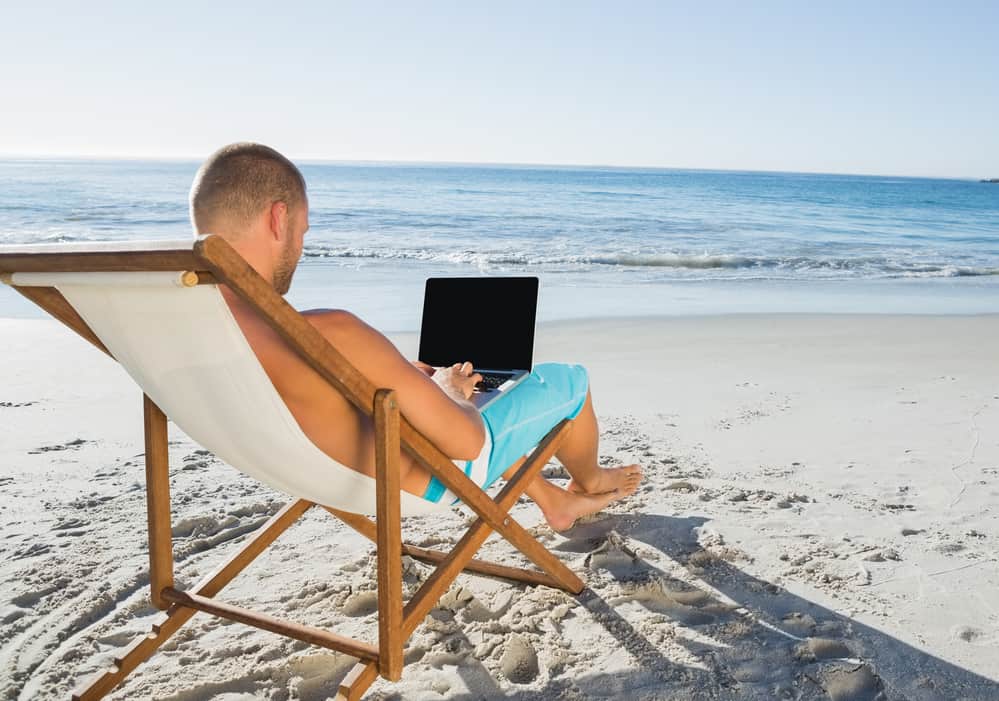 Does your email inbox have thousands of spam messages or emails you have read but no longer need?
Most of us are guilty of letting our inboxes fill up on us.
We simply don't have the time to take away from important things in our lives to focus on deleting emails.
When you are tanning and have nothing else to be doing, you could be going through these emails and deleting the ones you no longer need or that aren't important.
You can also take this time to unsubscribe from certain mailing lists so you won't receive a lot of spam emails in the future and will be able to keep your inbox clear.
11. Take A Nap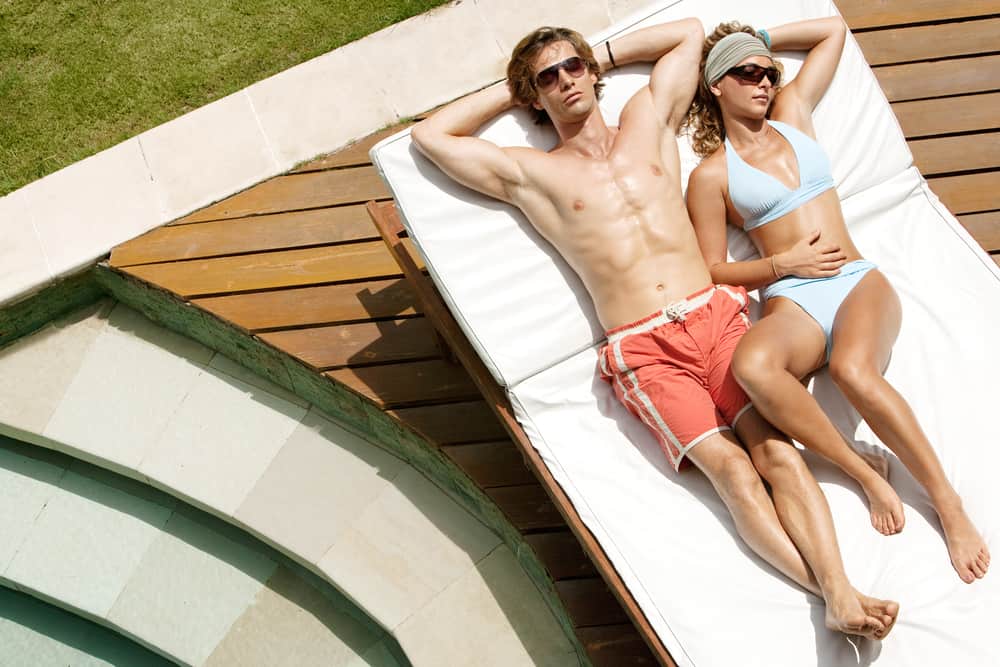 Sometimes the best thing to do while tanning is nothing.
If you are tired and look forward to tanning so you won't have anything else to do, use the time to take a nap.
Drift off to sleep in the sunshine and let the warmth relax you.
Be sure to layer on some sunscreen and set an alarm so you don't fall asleep and stay out in the sun so long that you develop a nasty sunburn.
A nap will help you feel rested, so when you are done tanning, you will be able to get up and accomplish something productive.
Tanning tends to relax the muscles in the body, which can make you feel tired.
Taking a nap may be easier than you think, and it might even come naturally.
12. Check Social Media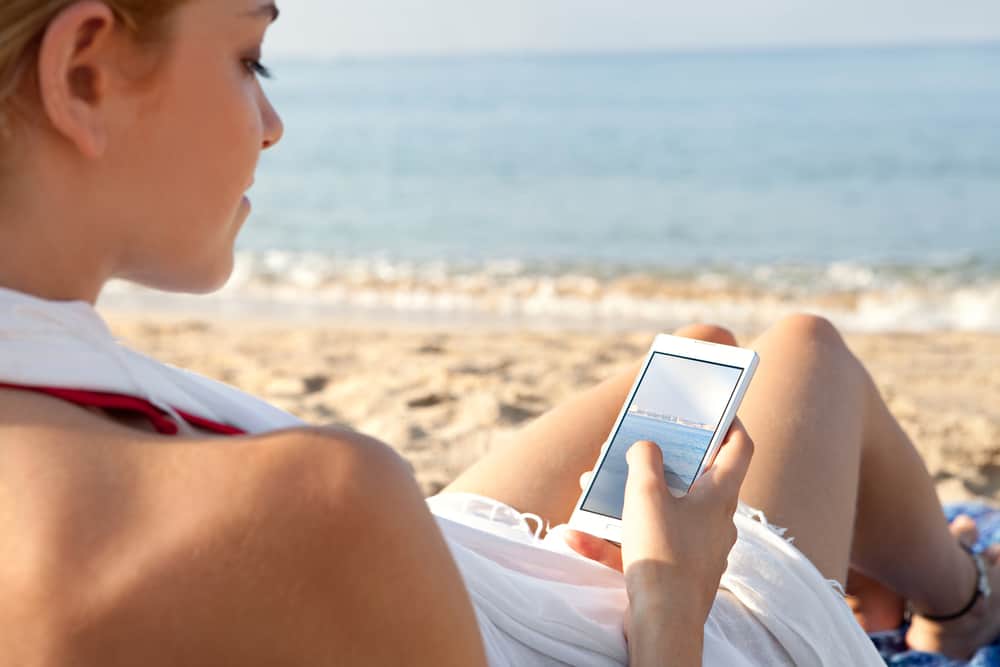 If you have a social media account, you probably wish you had a little more time to spend on it.
While you are tanning, you can update your account, add photos, organize photo albums, make posts, find new friends, and follow your favorite celebrities or accounts.
You may feel guilty about getting on social media at work or when you should be spending time with family.
When you are tanning, you aren't expected to do anything else, and you can just chill out and mindlessly scroll through news feeds to find out what all your friends and followers are doing.
13. Online Shopping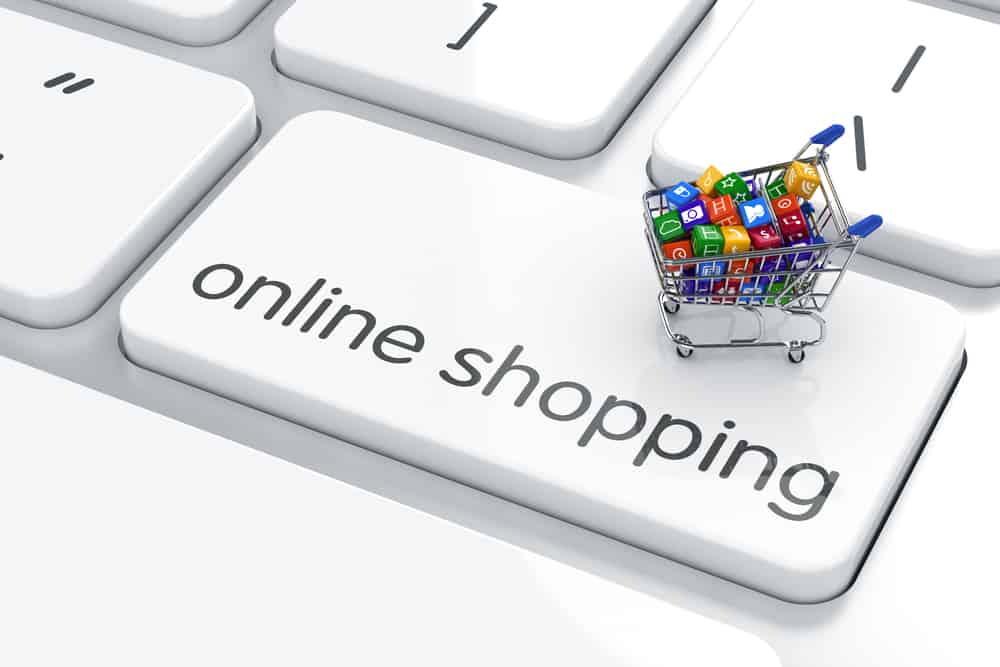 Do you need a new dress for an upcoming trip or a new suit for a big meeting?
Online shopping is the easiest way to find great deals and have them delivered right to your home.
If you need a new wardrobe but never seem to have the time to devote to shopping for it, go ahead and do it while you are tanning.
While you are thinking about how nice your body will look when you are tan, you can also think about which clothing items will look best on it, and you may even feel more motivated to buy new clothes.
14. Create A Weekly Dinner Menu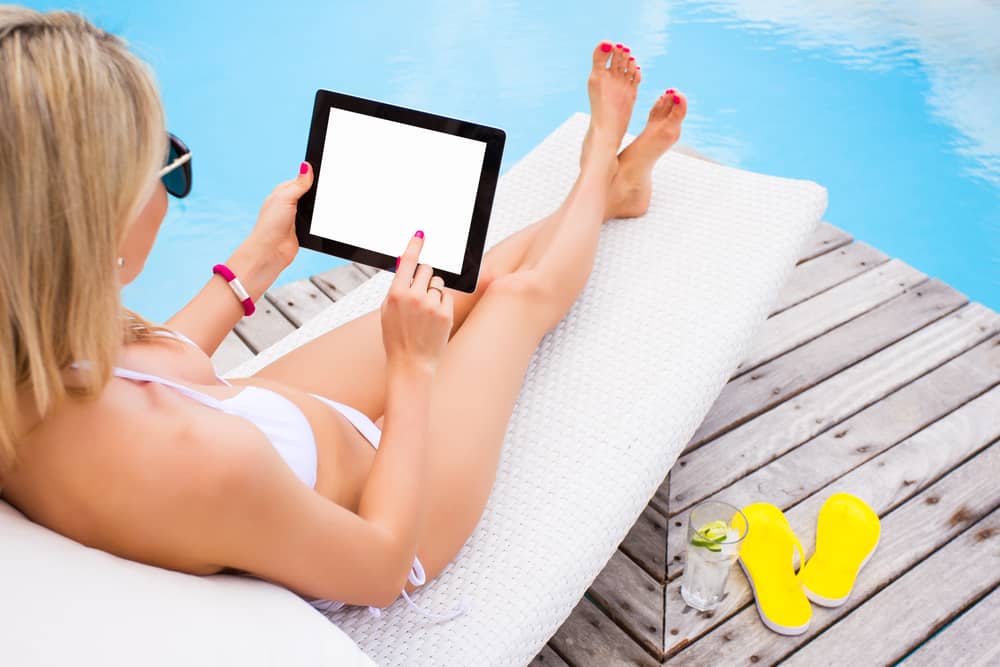 Does your family ask you about dinner every day?
Are you tired of winging it?
Many people don't have time to plan out their dinners or put together a dinner menu.
If you take the time to do so while you are tanning, you may be able to put a stop to the endless dinner questions and actually have a plan about what you will fix each day of the week.
You can put together a menu with grocery items you already have at home or you can put together a menu before you go shopping for your food.
Keep the menu on your phone so you can send it to family members or print out a cute sheet and use it as part of your kitchen decor.
15. Paint Your Nails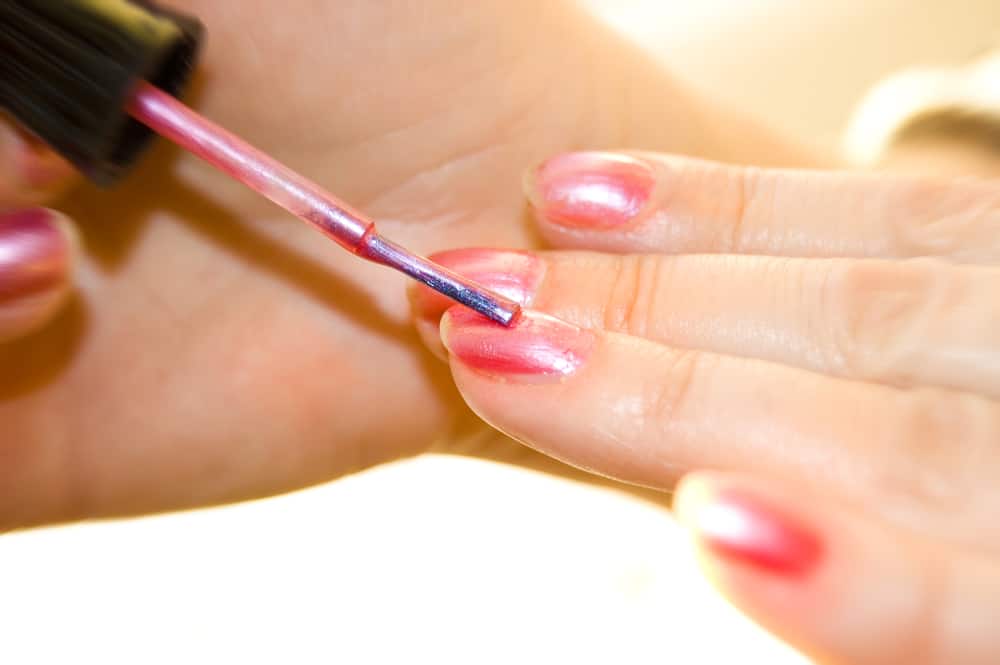 While you are pampering yourself with a nice tan, you may as well do your nails, too.
Give yourself a manicure or a pedicure or even hire someone to come over and do it while you are tanning.
You may struggle to find the time to do your nails on your own, or it can be difficult to come up with the time for an appointment.
While you are tanning, you could just get your nails done as well.
The sunshine will make it easier to see what you are doing and allow you to choose the right nail polishes that will make your nails pop.
16. Complete Craft Projects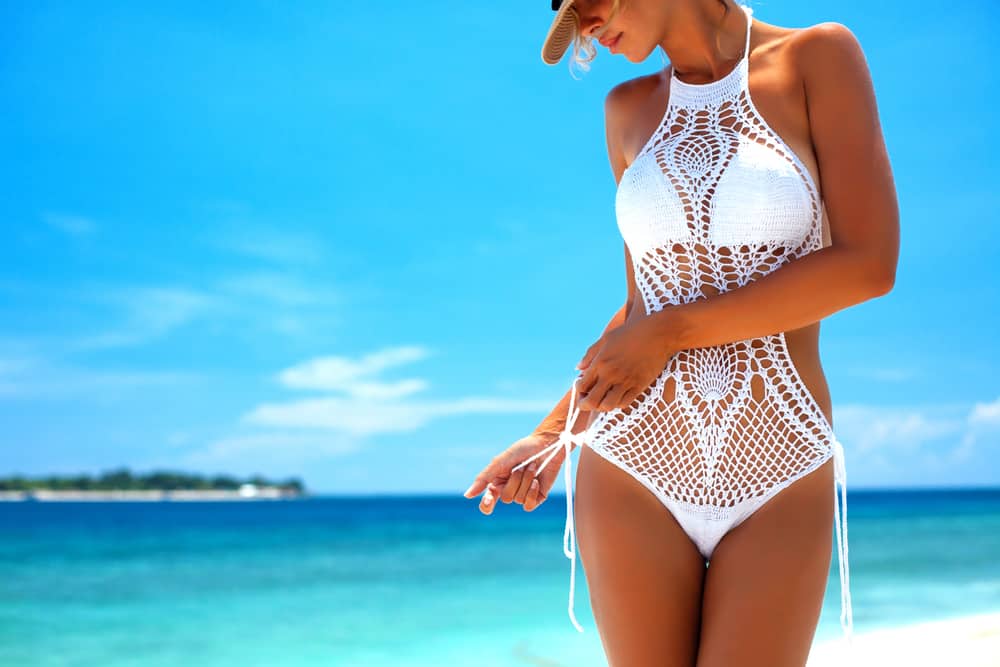 If you get bored while tanning and prefer to keep busy, you can work on some craft projects.
You don't have to do anything too elaborate that involves a lot of supplies and complicated tasks.
Instead, focus on simple craft projects that help calm your nerves and make it possible for you to relax.
You may want to do some crocheting or knitting, create some beaded jewelry, paint, or even just color in a coloring book.
Crafting gives you something to focus on and actively do, without requiring too much thinking or planning so you still feel relaxed and can enjoy your tanning session.
17. Enjoy Some Snacks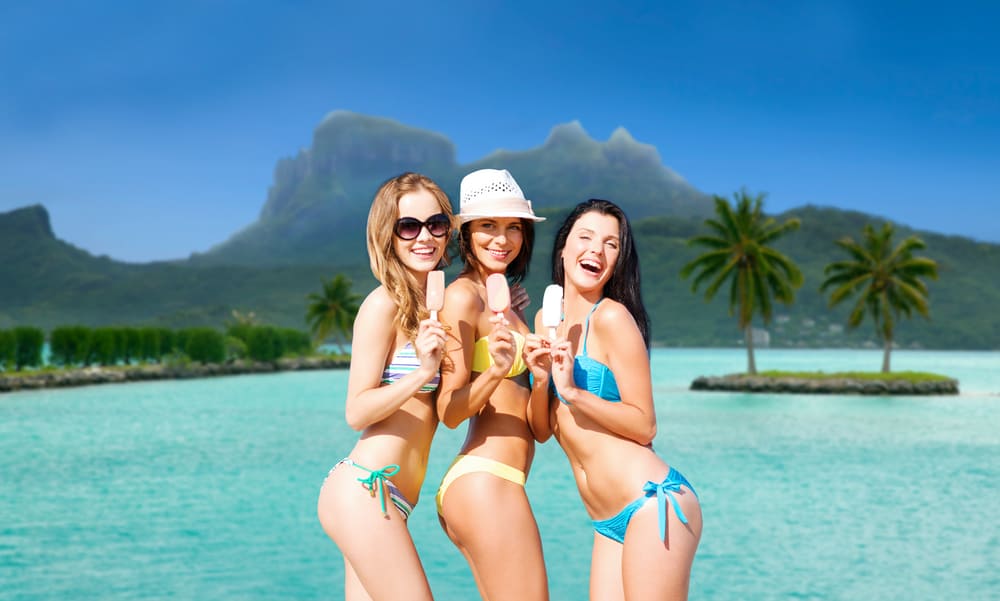 Tanning can make you hungry, so you might as well snack on your favorite treats while you are basking in the sun.
Before you head out for your tanning session, take the time to pack up a meal or some snacks.
Enjoy some of your favorite drinks and favorite foods without any guilt.
If you prefer something a little more filling, you can also just make some sandwiches or even order a pizza.
You will find that tanning is much more enjoyable when you have a full stomach and have plenty to drink so you don't get too hot or dehydrated while you are spending time in the sun.
18. Yoga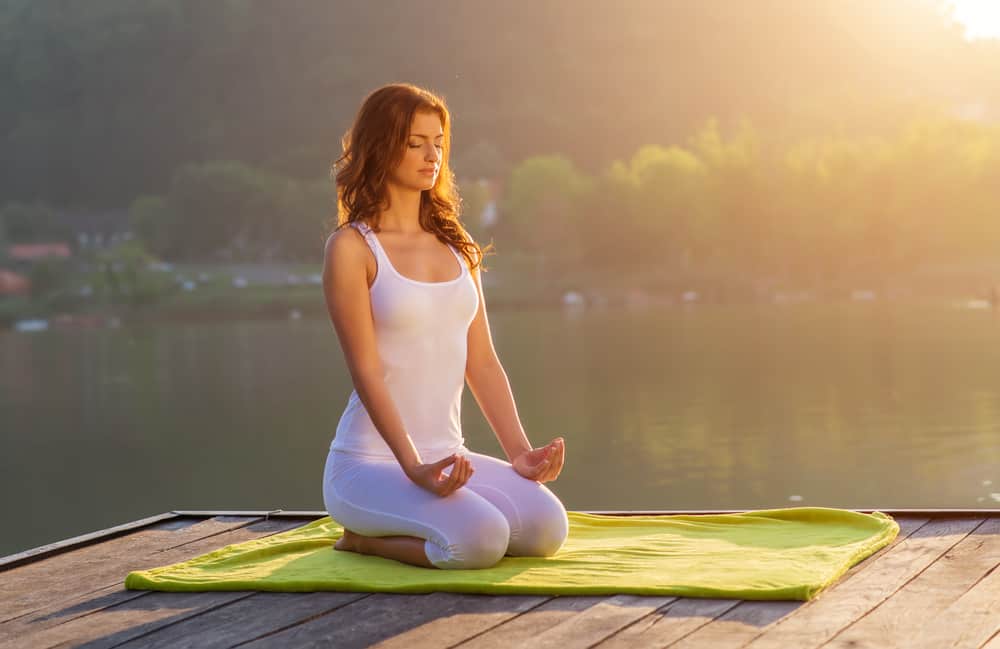 If you practice yoga, there is no reason you can't do so while you are tanning.
You can practice yoga in your yard or even on a patio.
Wherever your tan and have plenty of open space can be your yoga studio.
If you decide to do yoga while tanning, be sure to wear the proper clothing and use a yoga mat.
Tanning out in the sun can make you hot and sweaty, which can make it easier to slip and get hurt when you are trying to accomplish certain yoga poses.
You should also remember to drink plenty of water when doing yoga outside while tanning as these activities can drain your body of liquids quickly.
19. Plan A Trip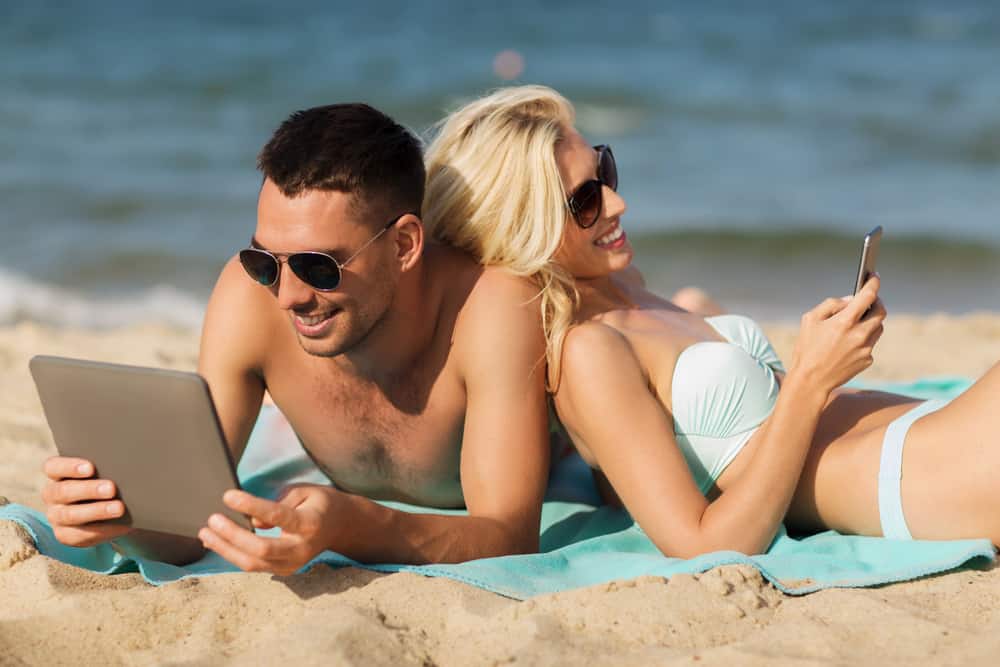 Have you been dreaming of a vacation but don't have time to plan it?
You can do it while you are tanning.
Use your phone to look up the activities and lodging at various locations and find the place you want to visit the most.
You can also find vacation packages, airline tickets, and even book your hotel while you are tanning.
You are already working on getting tan, you might as well show off that tan in a bikini on a beach or a pair of shorts on the boardwalk.
20. Whiten Your Teeth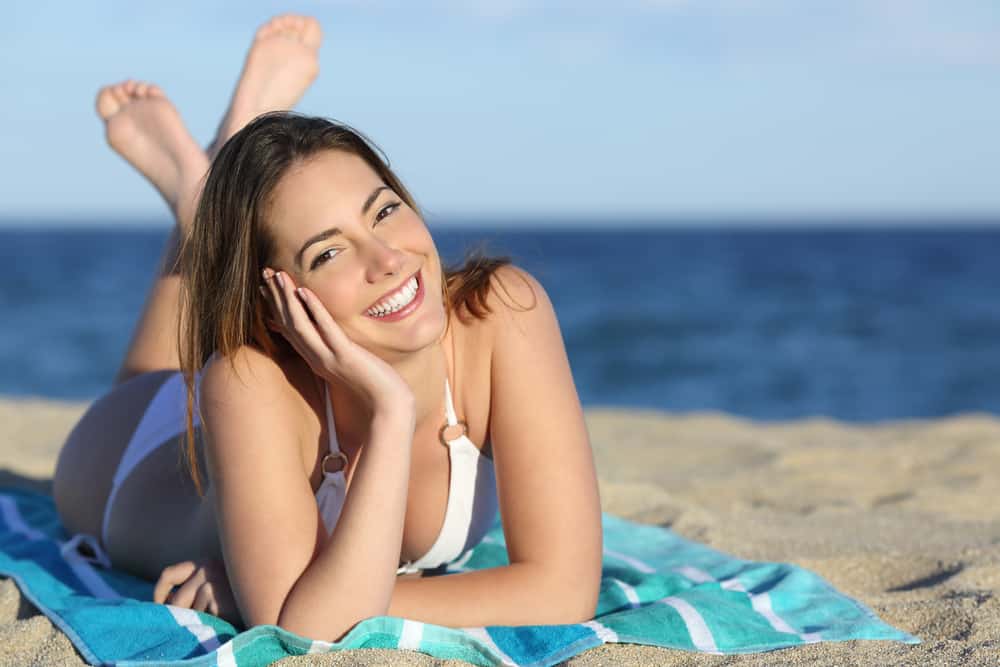 Whitening your teeth can make them look great and improve your confidence, but it can also take some time.
Since you are already enjoying some downtime while tanning, you might as well make the most of that time and accomplish something else.
Use your favorite whitening system to whiten your teeth when you tan.
Be sure to time yourself so you don't leave the solution on too long.
Whitening your teeth while you tan will allow you to improve the way you look in more than one way.
Do You Tan Better Lying Down Or Moving Around?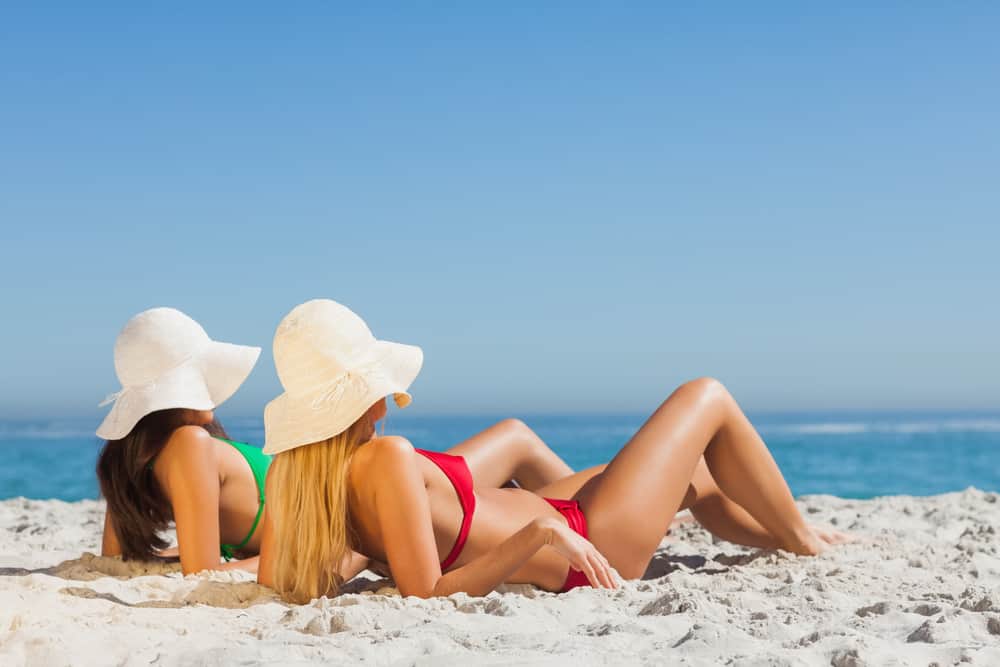 While it can be tempting to lie in the sun for hours in hopes of achieving that perfect tan, you can actually get a better tan by moving around.
When you are tanning outside, and lying on your back or stomach, it only allows one side to get tan.
Sure, you can flip over halfway through your tanning session but it never really seems to work out and get you the even tan you want.
Moving around allows the sun to shine on all the different areas of your body.
Your whole body will tan at once, and you won't have to keep flipping over.
Moving around also prevents you from getting bored when you are tanning and will make it possible to stay outside longer and absorb more of the sun.
Many people find that they tan best when they are outside working on a project around the house, swimming or enjoying another activity, or just relaxing while keeping their minds busy.
Does Sweat Make You Tan Better?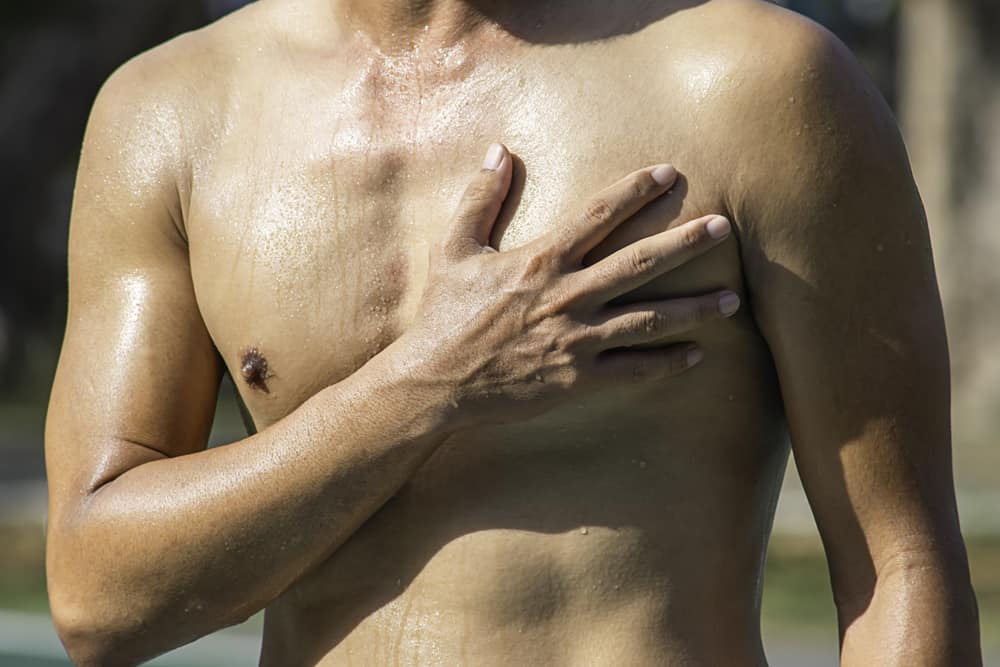 If you are planning to spend some time outside tanning and wondering if you should move around to produce some sweat, you may also be wondering if sweat helps you tan.
Sweat can reflect the sun's rays on your body and even help you absorb them.
If you are lying down while tanning, you may sweat, but it won't be as much as if you were moving around.
Sweating also helps detoxify your skin by removing oil, dirt, and other impurities that may have built up on it.
These things can block the sun's rays, and removing them from the body may help you develop a much better and darker tan in a shorter amount of time.