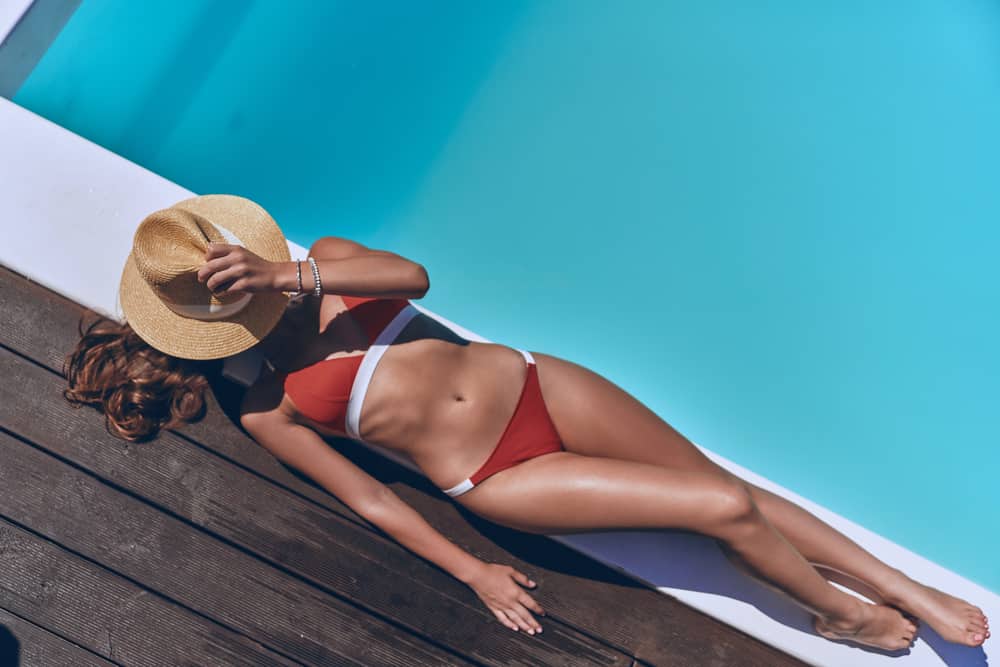 Being locked indoors for over a year has given even the biggest homebodies a travel bug.
For those vacationers who are going somewhere sunny and tropical, chances are that you have considered building up a base tan.
Base tans help you burn less often, which means you can spend less time tending to a sunburn and more time enjoying your vacation.
How Long Does It Take To Get A Base Tan?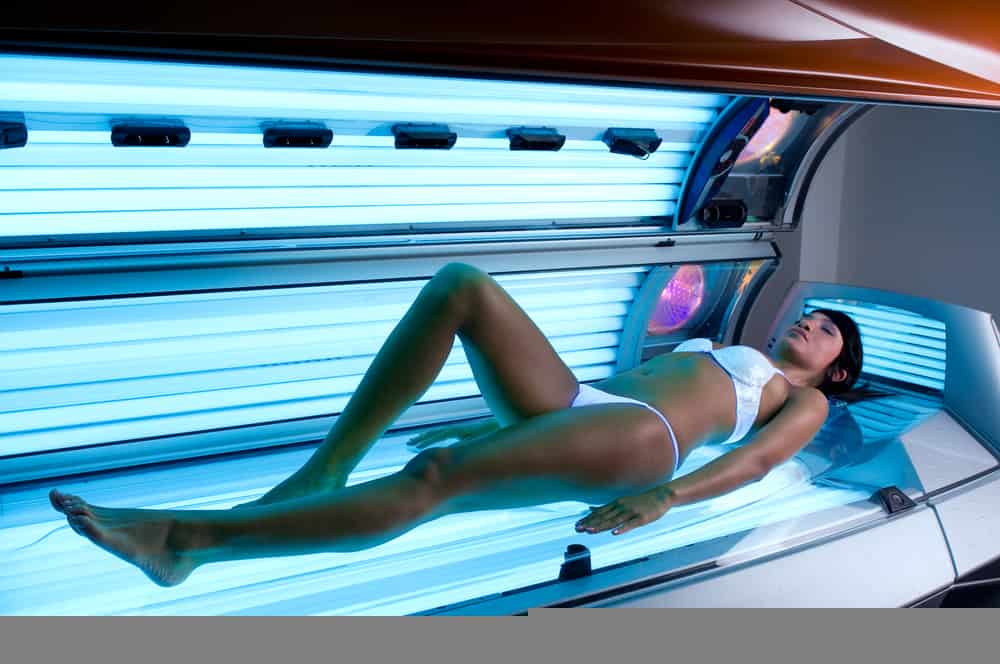 A base tan can form after three to five tanning sessions.
Tanners who decide to use a tanning bed may find that their base tan forms sooner than people who tan in the sun.
Tanning beds are more of a direct shot of ultraviolet rays while the sun is more indirect and can be covered by clouds and other shadows.
The fairer your skin, the longer time it will take for your skin to form a base tan.
While people with darker complexions may only take less than an hour to achieve a tan, people with fairer skin may need to spend at least an hour tanning before seeing the results.
You shouldn't try to get your tan in one sitting.
It is best to go out for 15 minutes at a time and give your skin plenty of time to cool off.
It is best to keep in mind that all skin tones are different, and what may be barely long enough for one person could potentially be too long for another.
Building a strong, long-lasting base tan is somewhat like cooking.
It is best to give your skin too little time and add more time in small increments rather than to overbake yourself.
Slow and steady will win the base tan race, all while preserving your skin.
Benefits Of A Base Tan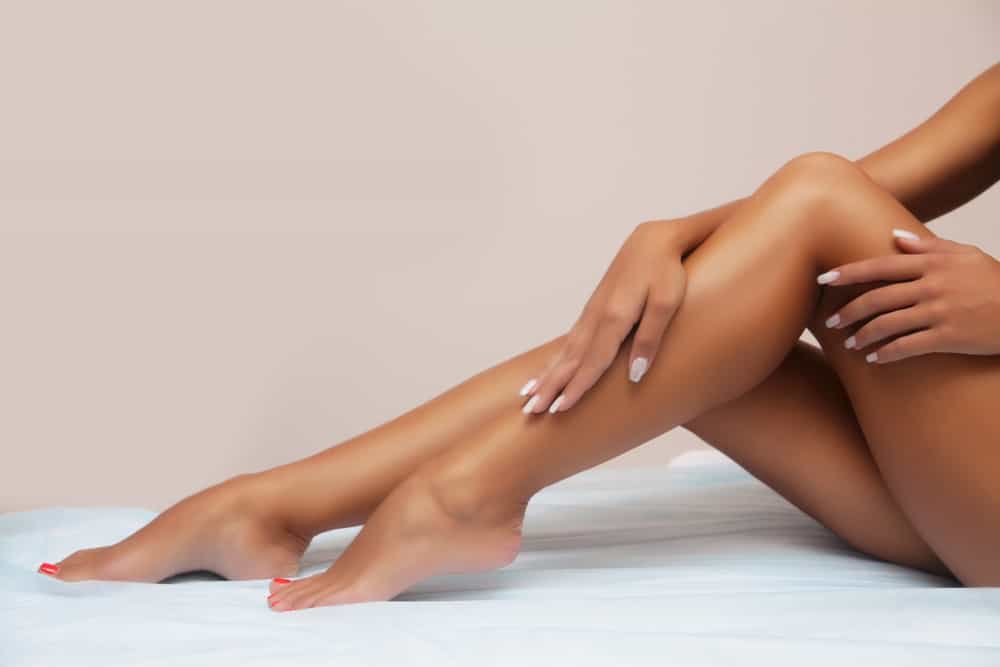 There are a few solid reasons to build up a base tan, as long as you're doing it as safely as possible.
Building up your base tan is doing more for your body than you may initially think.
People have been trying their best to perfect the art of the base tan for generations.
If you know anyone who tans, you've probably heard that a base tan offers protection from the sun.
It is true that a base tan gives your skin a Sun Protection Factor, or SPF, of about 3 or 4.
That's less of an SPF than most tanning lotions.
You can still burn if you have a base tan.
A base tan will just make you three or four times less likely to burn.
This isn't much when you consider that most people need sunscreen with an SPF of 15 or even 30 to prevent a sunburn.
When tanning, you may feel more energized and happier.
This is because the sun triggers a super surge of serotonin that helps you feel focused and emotionally relaxed.
People suffering from Seasonal Affective Disorder may choose to tan in order to help them feel better during the darker, gloomier months of the year.
As long as you are building your base tan moderately, the sun may actually be helping you lower your risk of certain cancers, such as colon cancer, Hodgkin's lymphoma, ovarian cancer, pancreatic cancer, and prostate cancer.
The key is only to take in 15- to 30-minute spurts of gentle sunlight.
A base tan is also a great way to help heal and cover skin conditions.
The slight activation of melanocytes is enough to help with acne, psoriasis, eczema, and even jaundice.
The slight pigmentation is typically all you need to help even your skin's color.
Best Way To Build A Base Tan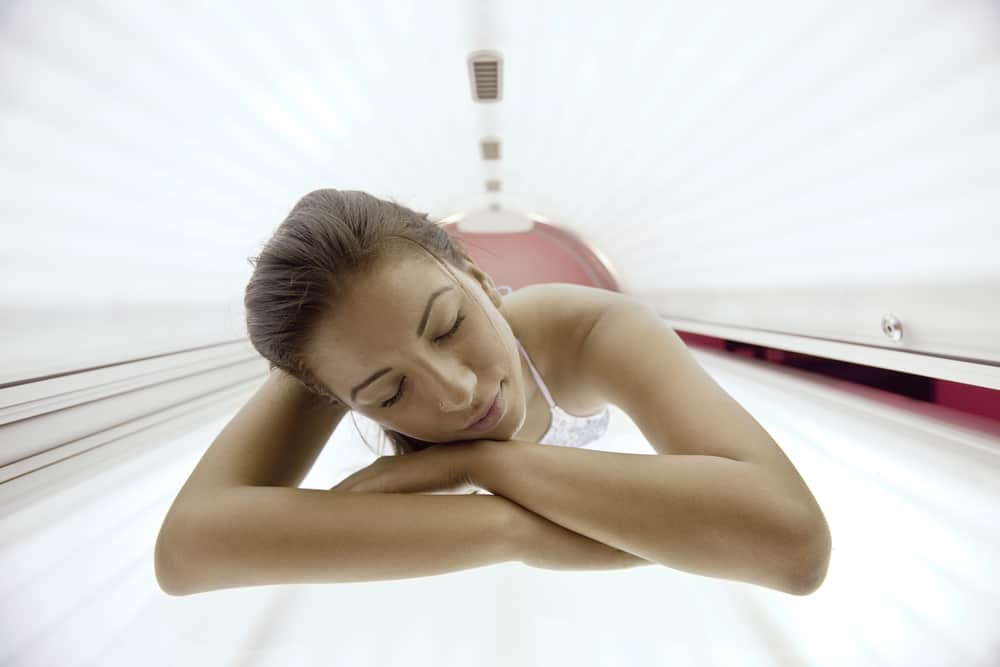 The best way to build a base tan is by taking it slow.
Rookie tanners often make the mistake of simply burning themselves in order to form a base tan.
If you burn your skin to a crisp, all you're doing is giving yourself a harmful, temporary tan.
The perfect base tan is built up slowly over multiple sessions.
The slower your base tan is built up, the longer it is going to last.
Keeping in mind that the best base tans are built over multiple sessions, you should begin tanning a week or two before your vacation or summer outing.
Short sessions with plenty of sunscreen are the way to go.
Sunscreen isn't completely blocking out the sun when you wear it, but rather, it is filtering out some of the ultraviolet rays.
The sunscreen is filtering out just enough ultraviolet light to keep you safe while still allowing some of the UV rays to seep down the bottom layer of your skin, where the melanocytes lie.
Melanocytes are the cells that produce pigment in your skin.
There are also products that naturally darken your skin while you're between tans.
Try a bronzer to help you maintain the look of a tan for longer.
They use ingredients like beta-carotene to help pigment the skin.
Beta-carotene is also packed with antioxidants, helps keep the skin safe from the sun and heal the skin.
There are also products called "tingle" and "hot action" creams that are specially formulated to help promote the creation of your base tan.
Most tingle tanning lotions will use benzyl nicotinate.
What benzyl nicotinate does is increase the microcirculation and oxygenation of the skin cells.
At first, the skin will become red, but afterward, you will notice a darker pigment in your skin.
Try Tanning Pills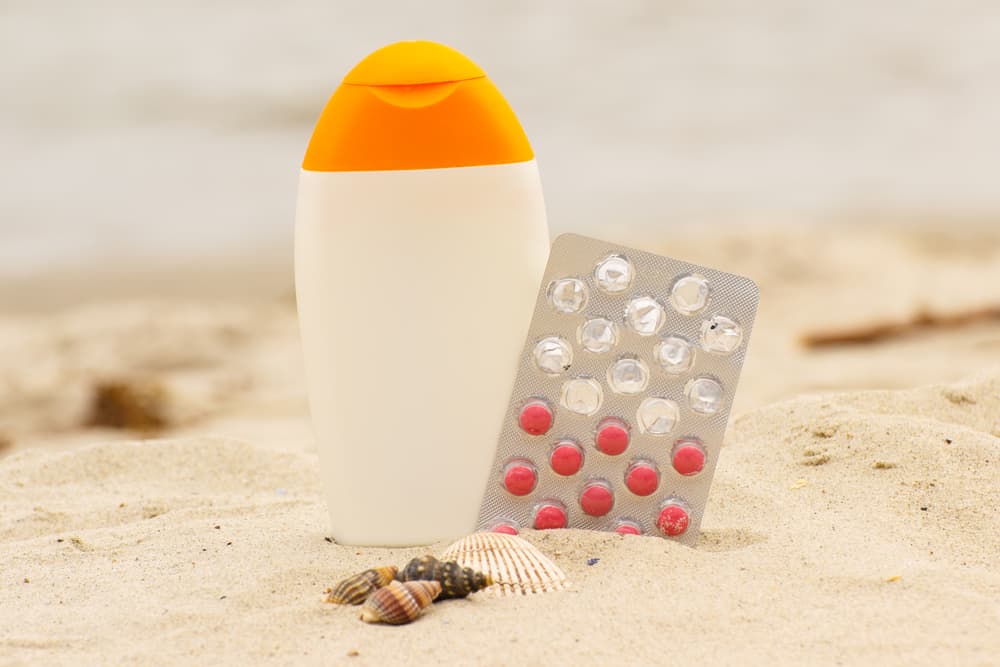 We all know how unhealthy it can be and trying to tan safely can seem like a hassle.
Luckily, modern science has helped create a sunless way of adding more pigment to our skins without even having to take the time out of our day to tan.
Tanning pills also help fairer people who have a hard time tanning tan evenly and effectively.
When it comes to magic pills that change your skin tone, you might think someone is selling you snake oil, but there's a whole lot of biology and chemistry at play.
Tanning pills contain carotenoids, which are a type of antioxidant that dissolve into the adipose tissue in your skin.
Carotenoids can be found in many colorful foods, such as yams, kale, carrots, spinach, cantaloupe, bell peppers, watermelon, tomatoes, oranges, and mangoes.
There are two different types of carotenoids, which are xanthophylls and carotenes.
While xanthophylls have oxygen and yellow pigment to them, carotenes have no oxygen and more orange pigment to them.
Normally, the number of carotenoids in food isn't enough to change the pigment of your skin too much, but tanning pills deliver a heavy, safe dose of them.
They work best when taken consistently.
The carotenoids in tanning pills may also have additional benefits, such as improvements to your eye and cardiovascular health.
Carotenoids are also known to lower your risk of lung and skin cancer.
Those who have struggled with a smoking addiction are recommended to trade out their cigarettes for carotenoids in order to significantly lower the risk of lung cancer forming.
Although tanning pills may be new to the beauty care scene, they are actually super beneficial for your health and one of the best ways to form a base tan.
They are vastly safer than tanning in the sun or tanning beds.
The Tanning Diet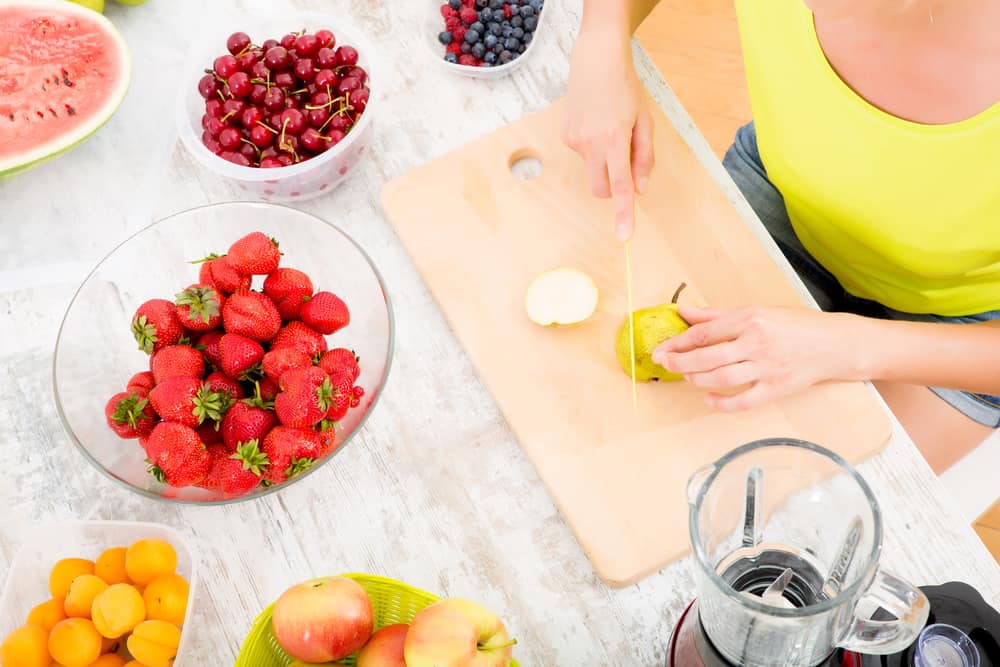 We've all heard the saying "you are what you eat".
Your skin is affected by your diet, as acne and eczema sufferers may already know.
In the same way that a greasy diet will create greasy skin, a pigmented diet will give you skin that is better at pigmenting.
Carotenoids offer your skin orange and yellow pigments, but this isn't the only chemical in natural foods that helps you tan.
Similar to carotenoids, lycopene is another antioxidant that gives your skin pigment.
Lycopene offers your skin red and pink tones.
The most common foods you'll find lycopene in are watermelon, pink grapefruits, and tomatoes.
Just like carotenoids, lycopene does more for your health than just pigmenting your skin.
Lycopene helps build up your protection against damage caused by herbicides, pesticides, and monosodium glutamate.
This nutrient has also been proven to prevent kidney cancer in animals, and its effect on human cancer has been studied for over 20 years.
Studies have found that lycopene lowers men's risk of prostate cancer by 30%.
It has also been shown to slow down the growth rate of breast and prostate cancer.
The most fun part of the tanning diet is the focus on polyphenols.
The best places to polyphenols include green tea, red wine, dark chocolate, and berries.
Polyphenols are another antioxidant that helps your skin tan by healing it after sun exposure.
Their anti-inflammatory properties and ability to neutralize harmful free radicals work in unison to keep swelling down and keep cancer away.
Polyphenols are able to lower your blood sugar by preventing starches from breaking down into simple sugars while also helping stimulate insulin creation.
The anti-inflammatory properties of polyphenols keep swelling down for those who suffer from heart diseases.
To lower blood clots, polyphenols reduce the platelet aggregation process which prevents blood clots from forming.
Hydrate After Tanning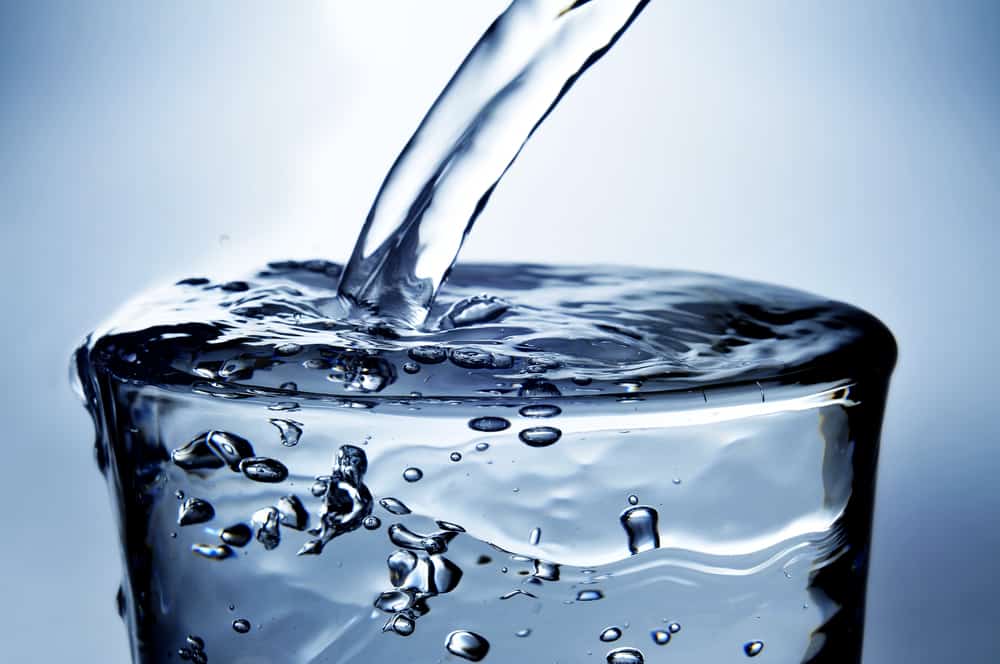 Between taking in the summer sun's hot waves and sweating to regulate your body temperature, you are going to be very dehydrated after a tanning session, even if it is short.
You will need to replenish all the moisture that your skin has burned and sweated off.
The key to keeping your base tan is hydration.
You need to be drinking plenty of water before, during, and after tanning.
This will keep your skin nice and moist, even while the ultraviolet rays of the sun are activating all of the melanocytes in your skin.
A refreshing glass of cold water will also help regulate your body heat, meaning your skin won't have to work as hard to sweat.
Tanning is always going to be harmful to your skin.
By spoiling your skin with all the additional water, vitamins, minerals, and a healthy diet, you can help limit the amount of damage your skin has to take to get it to the shade you're looking for.
Even for the lightest tanners, you will want to keep aloe vera on you at all times.
Aloe vera is the best-known way to help a sunburn heal, and it can be so relieving to put on even the worst burns.
The reason that aloe vera is so effective is that it is packed with antioxidants, enzymes, and vitamins A and C.
The enzymes in aloe vera act as an exfoliator while the antioxidants and vitamins go to work repairing the skin.
For the best source of aloe vera, try your hand at growing an aloe vera plant at home.
Aloe vera is often recommended by seasoned green thumbs thanks to the plant's durability and high likelihood of dying.