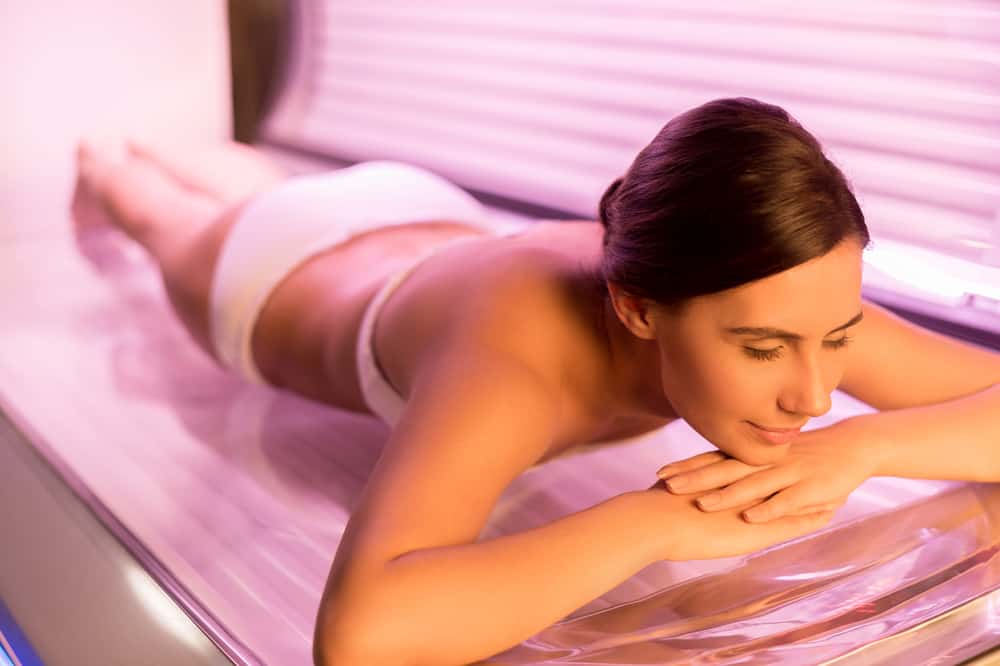 Using a tanning bed for the first time can be extremely confusing and discombobulating.
Tanning in a tanning bed is as different from tanning in the sun as night is different from day.
There are a lot of tips and tricks that you'll want to follow closely in order to have the best experience possible.
You don't want to make rookie mistakes when your skin and appearance are on the line.
Can You Wear Sunscreen In A Tanning Bed?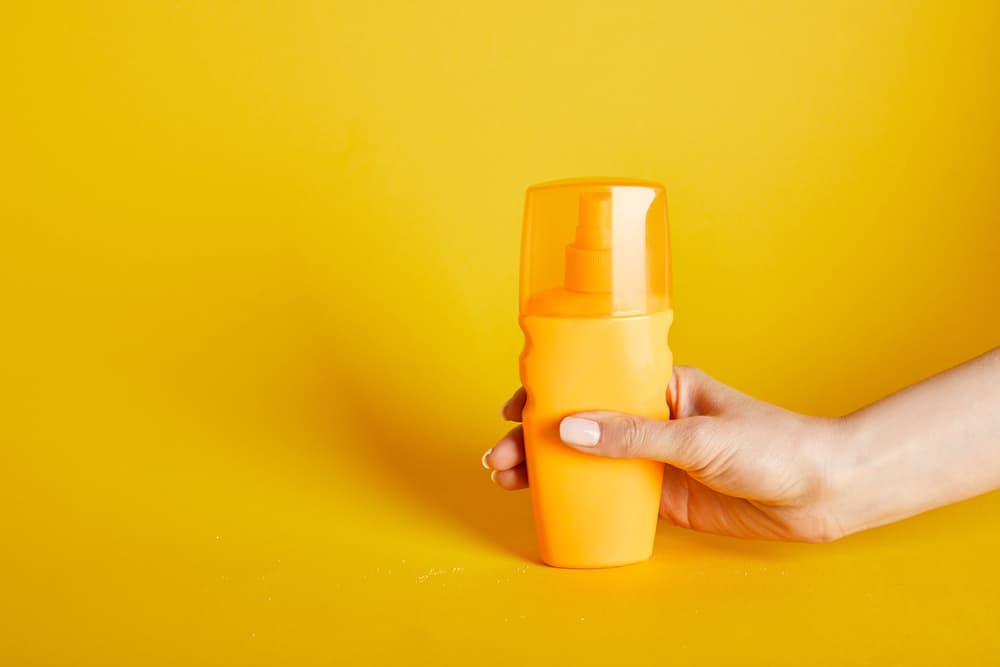 Yes, you can wear sunscreen in a tanning bed.
You should ensure that any product that you use is for indoor tanning.
Otherwise, you could ruin the machine.
Nobody wants to deal with the embarrassment of having to explain to their tanning salon receptionist that they broke a highly expensive piece of equipment.
Many of those who do wear sunscreen when they tan in a tanning bed say that using a light amount of sunscreen helps them not burn as badly.
This happens because they are blocking out some of the ultraviolet rays that they are surrounded by in the tanning bed.
If you were looking to skip the sunscreen, you could get the same effect by not staying inside the tanning bed as long.
All the sunscreen is doing is making the tanning bed less effective.
Should you be firm on your decision to wear sunscreen in a tanning bed, then you will want to stay in longer to get the same level of tan as if you weren't wearing sunscreen.
A common misconception is that a little sunscreen will lower your chances of getting skin cancer from tanning beds.
No, whether or not you put on sunscreen is irrelevant due to the sheer amount of ultraviolet light you are taking in.
The more ultraviolet light that you soak in, the more likely you will get skin cancer.
Those who tan must know that they are taking a big risk of getting skin cancer in order to achieve that golden glow.
Sunscreen may lessen the harshness of the rays, but that doesn't lower your chance of skin cancer.
Tanners should always be aware of the risk and the signs of serious health problems caused by tanning.
Health Benefits Of Tanning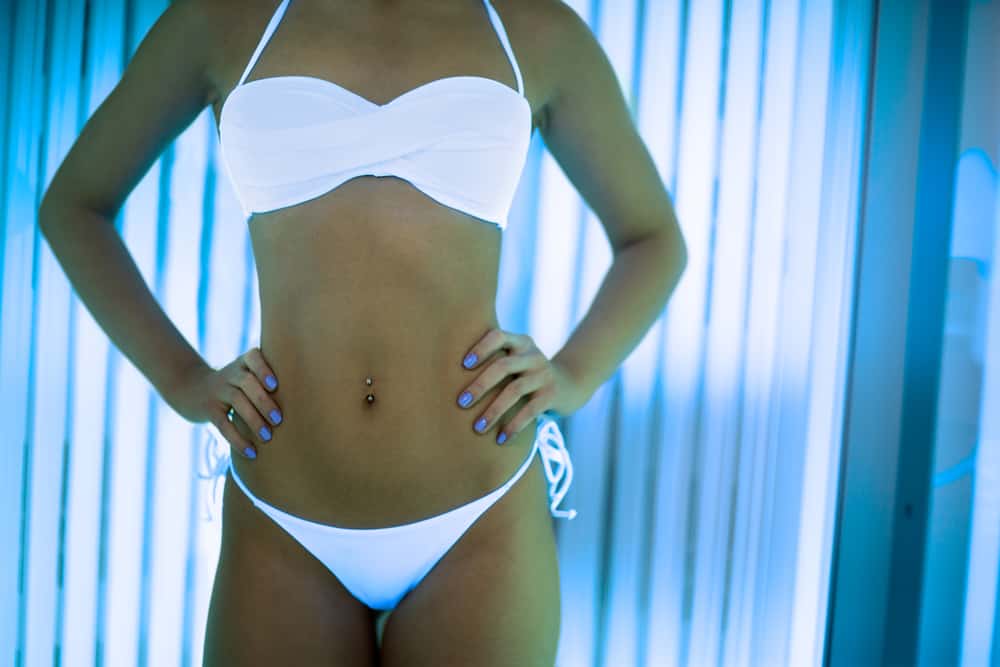 While there are a lot of risks that come with tanning, there are still some health benefits as well.
Surprisingly, there are tanners who aren't tanning to achieve a golden god or goddess look.
People can tan for health reasons as well.
Although, those who tan for health aren't getting nearly as dark, nor are they staying in the tanning bed for nearly as long.
Vitamin D deficiency is a condition that plagues more than one billion people across the globe.
In the United States, 42% of people are vitamin D deficient.
Those with vitamin D deficiencies are prone to mood swings, lack of energy, depression, and chronic skin problems.
By giving yourself some time to soak in those warm ultraviolet rays, you may feel more energized and be more emotionally stable.
Tanning is also a great way to help combat Seasonal Affective Disorder.
Too many people dismiss the "winter blues" as some goofy thing that shouldn't have much effect on your day-to-day life, but when the sadness begins to get in the way of you living your life, it is time to get help.
Those who see a problem in themselves and choose to get help for it are some of the strongest people among us.
If you are suffering from Seasonal Affective Disorder, don't be ashamed to ask your doctor or therapist what you can do to help. One treatment for Seasonal Affective Disorder is light therapy.
In light therapy, you soak up some rays to help your body know that it needs to create serotonin.
Light therapy isn't only prescribed to those with Seasonal Affective Disorder.
You may get a prescription for light therapy if you have psoriasis or eczema.
Light therapy for skin conditions is saved for those who tried topical treatments but haven't seen improvement.
Tanning Beds Versus The Sun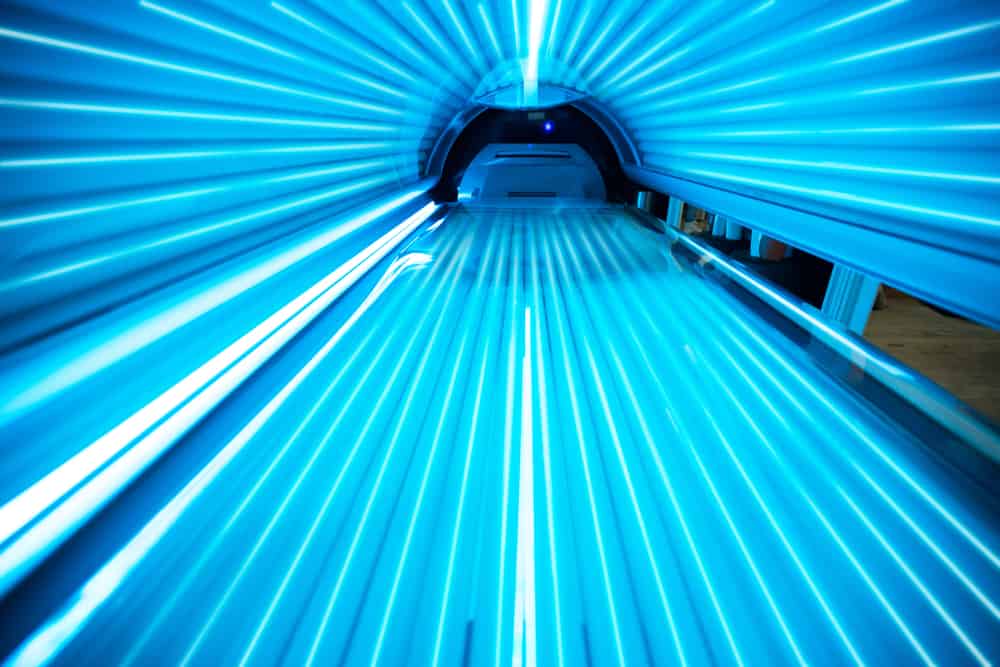 Another major misconception that involves tanning beds is that they are less likely to give you skin cancer.
This isn't even remotely true.
Modern tanning science has long gotten tanning beds to be on the same level as the sun, if not even more intense.
Whether you tan indoors with a tanning bed or outdoors with the sun, you are still taking in the same ultraviolet rays.
Tanning beds mimic the sun down to its ultraviolet ray ratio.
When tanning outside, you are taking in 95% Ultraviolet A rays and 5% Ultraviolet B rays.
Ultraviolet A rays are responsible for the deep tan you get and can see right away.
Ultraviolet B rays are what create a long-lasting tan, although Ultraviolet B rays don't have the same penetrating power as Ultraviolet A rays.
While both of these rays have tanning benefits, they have their drawbacks that you should really be informed of and cautious of.
Ultraviolet B rays were once thought to be the worst kind of ultraviolet light for your skin due to the fact that it causes melanoma, the most lethal form of skin cancer.
However, in the 1980s, it was discovered that Ultraviolet A rays also cause different types of skin cancer, along with premature aging.
The risk of these cancers caused by tanning isn't small or unlikely chances.
Indoor tanning is linked to a 50% increase in the risk of basal cell carcinoma and more than a 100% increase of risk of squamous cell carcinoma.
If you begin to tan under the age of 35, you are 75% more likely to get melanoma.
Tanning in the sun causes the same problems, it just ends up taking much longer than a tanning bed.
Tanning beds may give a more even tan, but they're just as risky.
Tanning Dependency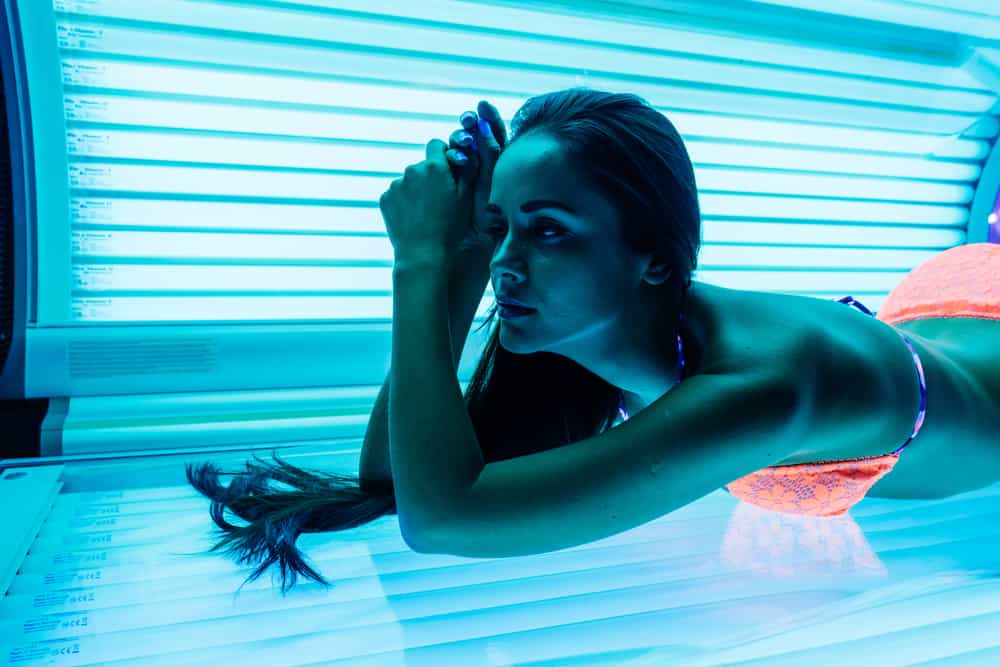 Anything in excess is not going to be good for your body, and tanning is no exception to this rule.
The Georgetown University Medical Center found in a recent study that 20% of women who tan are addicted to tanning.
While it is totally normal to feel happy, fresh, and that you look better after a tan, the problem comes when it becomes an obsession.
There are a few ways to tell when your self-care treatment has turned into an unhealthy obsession.
You may be addicted to tanning if you always find the money to spend on a tan, even when money is tight.
If tanning becomes a bigger desire than affording the things you and your loved ones need, then you may want to replace your appointment at the tanning salon with an appointment to see your doctor for further help.
Family and friends may have spoken to you in the past about the amount that you are tanning, but you've shrugged off their recommendations.
The color of your skin does not determine your beauty, and it should never determine your self-worth.
Those who tan frequently and still don't feel dark enough should discuss this with their doctors.
Anytime you find yourself having difficulty controlling your urges, you should speak to a doctor.
Those who feel they cannot control themselves and keep themselves away from tanning are addicted.
When ignoring the risks that come with tanning are mixed with an inability to stop, you are only increasing your chance for skin cancer that much more.
Doctors can prescribe multiple treatment plans for those addicted to soaking in ultraviolet rays.
For those who still need to feel the ultraviolet warmth on their skin, you may want to consider tanning outside whenever possible, wearing sunscreen, especially between 10 a.m. and 3 p.m.
Sunscreen Versus Tanning Lotion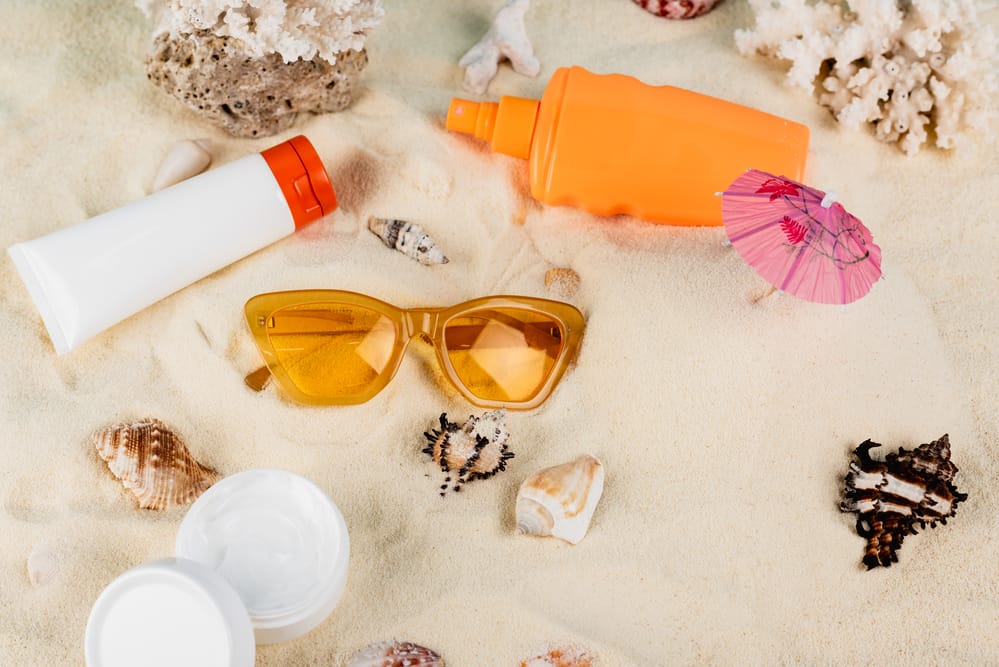 Most people who tan aren't addicted to tanning and those who are mindful when tanning are able to take excellent care of their skin.
If you're looking to cut back on the amount of tanning you need to do regularly without giving up your golden glow, then you may want to consider tanning lotion.
The biggest difference between sunscreen and tanning lotion, also called suntan lotion, is their goal.
The goal of sunscreen is to filter the ultraviolet rays in order to lessen the amount of burning that occurs.
This means you won't get much tan if you have applied enough sunscreen.
The primary function of tanning lotion is to tan your skin.
While both products may have some level of Sun Protection Factor, tanning lotion has an SPF of less than 5.
Strong sunscreens have over ten times the amount of SPF than suntan lotions.
People may use these product names interchangeably, but the two products couldn't be more different.
Suntan lotions have a lot of ingredients that sunscreens don't have which are focused on changing the appearance of your skin.
Tanning lotions use beta-carotene to enhance the pigment of your skin.
You may find silicon in your tanning lotion because of its ability to moisturize and condition the skin.
Having plenty of vitamin E in your tanning lotion is the key to keeping wrinkles and other lines to a minimum.
Tanning lotion has caffeine in it to reduce puffiness after the burn and energize the skin.
Tanners who are planning to use tanning lotion to use in their tanning beds need to buy a lotion that is meant for indoor use.
By using outdoor tanning lotion rather than indoor tanning lotion, the outdoor lotion's ingredients are eating away at the acrylic material that you're lying on in the bed.
Best Tanning Lotions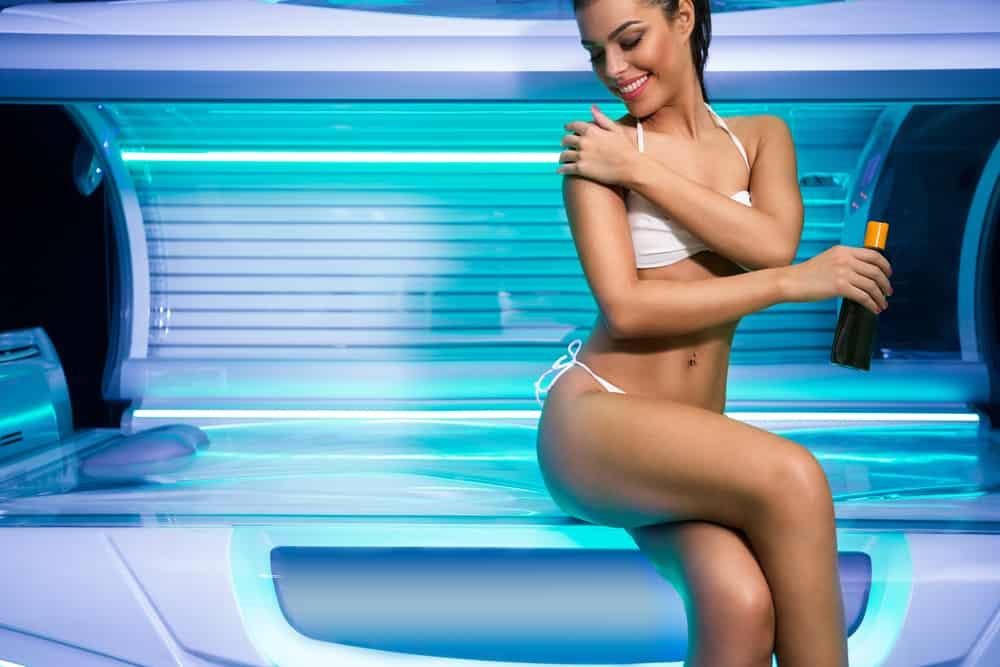 Tanning lotion doesn't just help you tan better, but it also helps your skin heal afterward without taking away your golden glow.
There are tanning lotions as unique as people's skins, packed with the ingredients to help your skin stay as healthy as possible while tanning.
Tanning lotions are the best way to level up your tanning game.
Someone over at Millennium Tanning Products must be a fan of The Rolling Stones.
Their Paint It Black suntan lotion has an auto-darkening recipe, accelerates the time it takes to get your tan, bronzes your skin, and has skin-firming ingredients.
Their recipe uses green tea extract to help firm and moisturize the skin.
Green tea is used to help a lot of skin problems.
Many people with tattoos are hesitant about tanning because of the effect that ultraviolet rays have on tattoo ink, but Ed Hardy has you covered.
Ed Hardy does more than make clothes that scream Miami in the early 2000s, but they also make a unique tanning lotion called Coconut Kisses that keeps their tatted consumers in mind.
Coconut Kisses boasts tattoo and color protection, reduces the visibility of cellulite, helps firm the skin, and has melanin synthesizers that increase the longevity of your tan.
Keeping your skin healthy is the most important part of tanning.